Foreign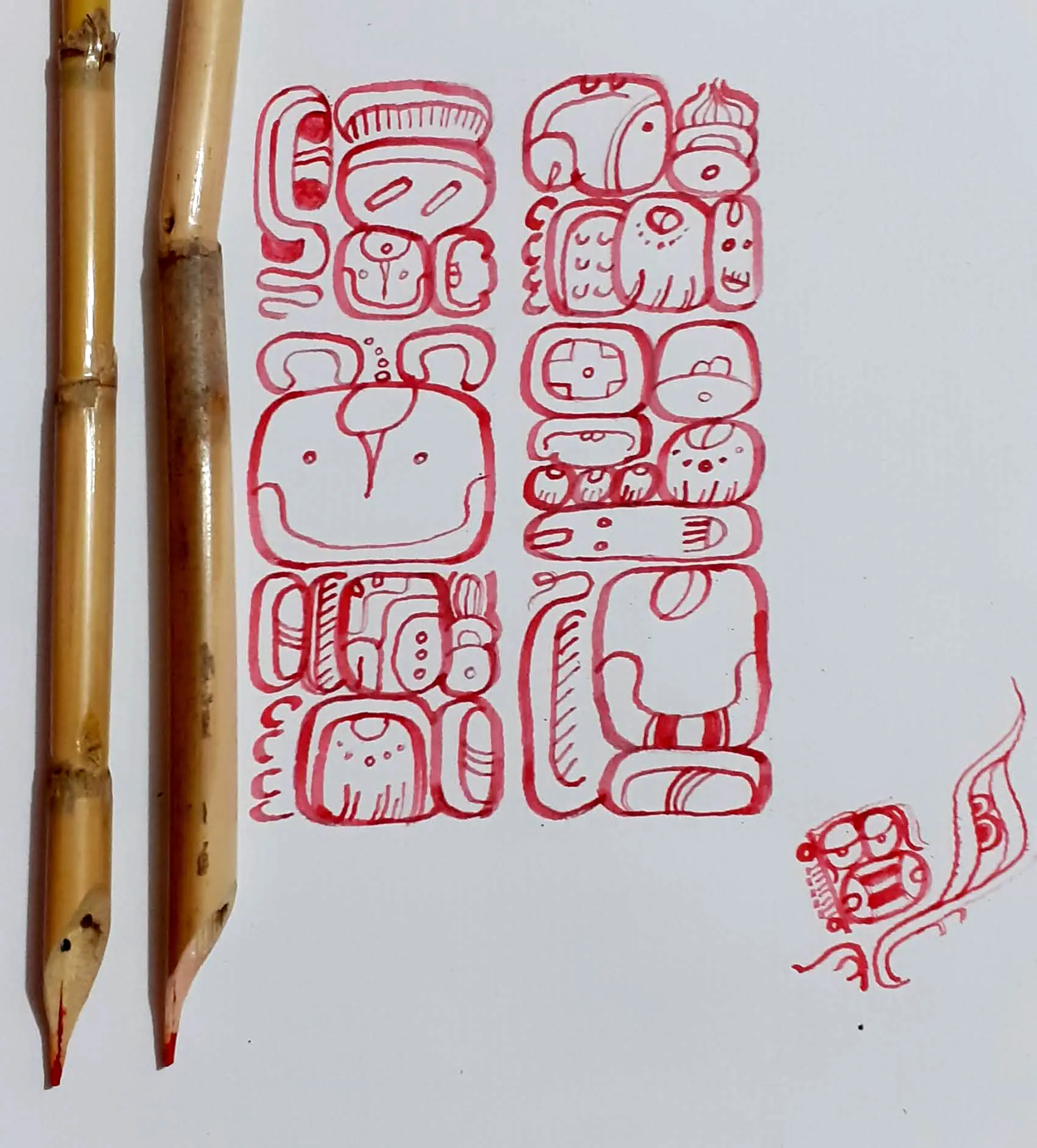 Li kaxlan aatinob'aal yal k'anjelob'aal,
li qaatinob'aal, qach'ool.
A foreign language is just a tool,
our language is our spirit, our heart.
Slogan of Mongolian resistance adapted to Q'eqchi'.
Inch'ool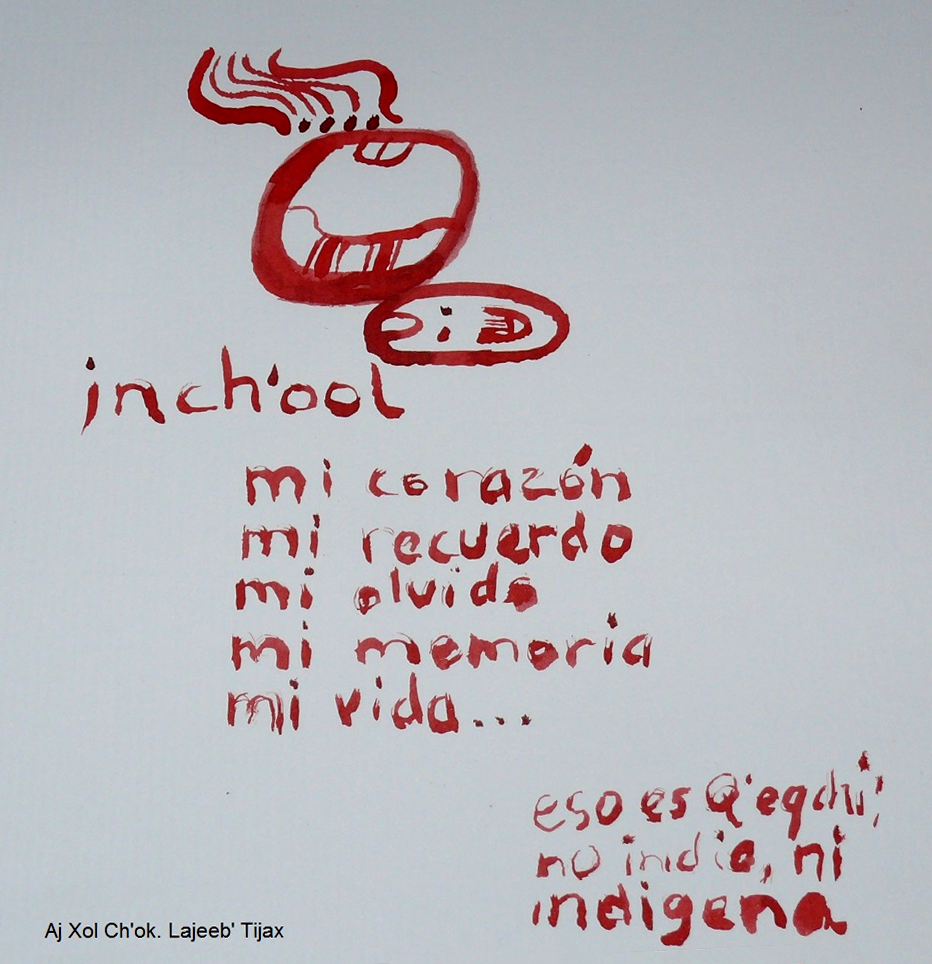 my heart
my remembering
my forgetting
my memory
my life…
this is Q'eqchi'
not indian or
indigenous
Here
At k'o chi nuchi' chi nuwach.
I have you here.
(You are in my mouth, in my face).
Your Heart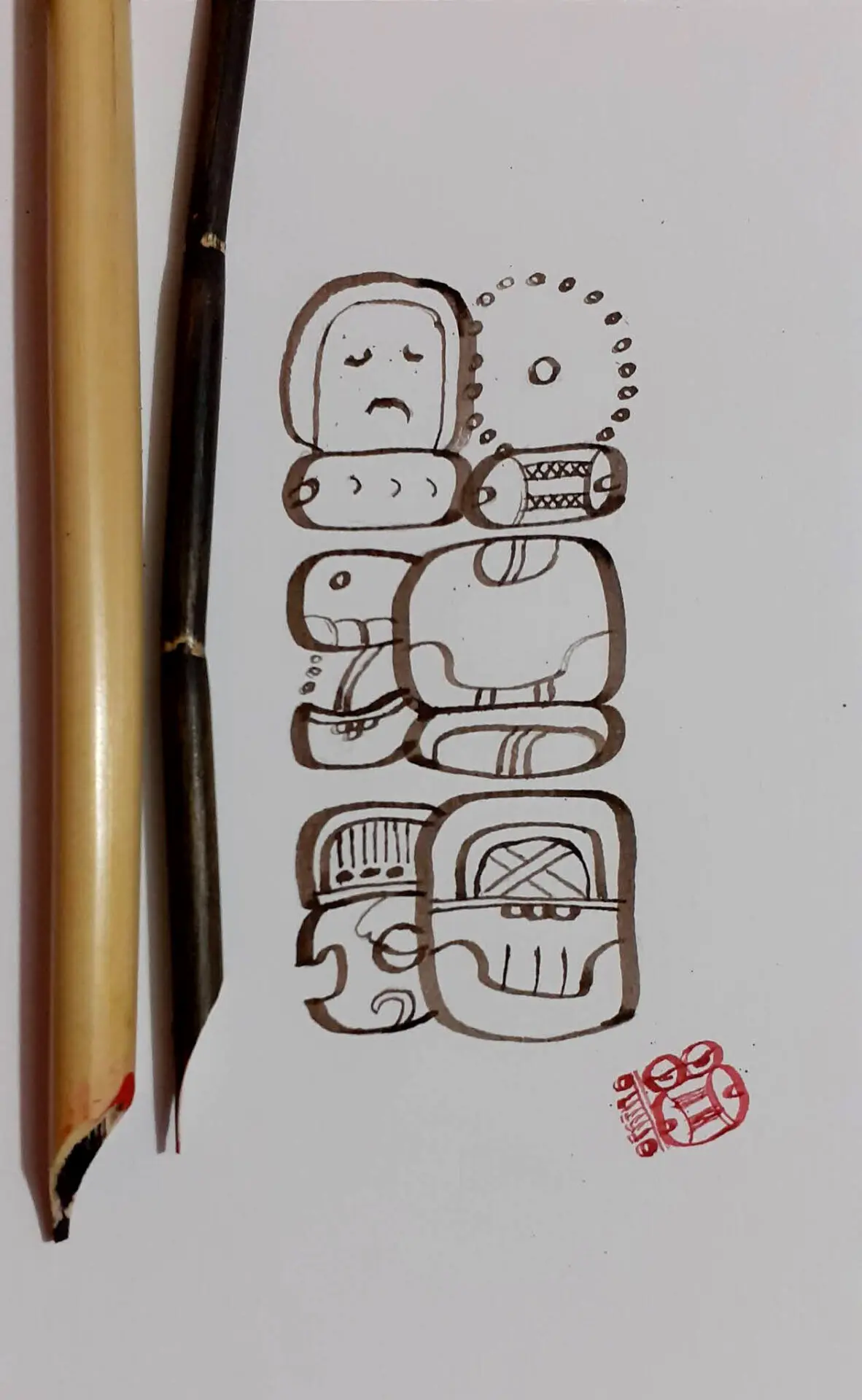 Nalemok aach'ool sa' choxa.
Your heart shines in the sky.
Translations into English by Paul M. Worley