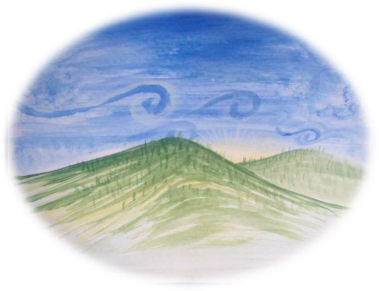 Iyak' jiñi ik'
tikla-kukla tyi ipam witstyak,
tyi ipam-pañchañ.
Viento: jinete
que cabalga en el lomo
de la pradera.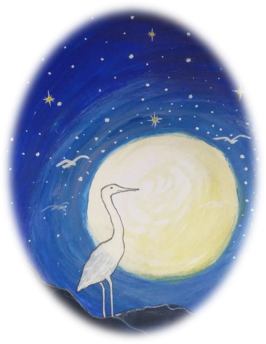 Säsäk xk'ux siptyak
woli la' jap säk tyokal
ts'uj japämela.
Las blancas garzas
cometas inundando
río de nubes.
Ma'añix iyopol,
tyekwa'alixtyobä tye'
mi sow mek' pañchañ.
Árbol sin hojas
es pulpo bocarriba,
abraza el cielo.
Tyi petyol cholel
säk'ajel woli tyi ñich
tyi wich' ili ik'.
La verde milpa:
aurora espigando las
alas del viento.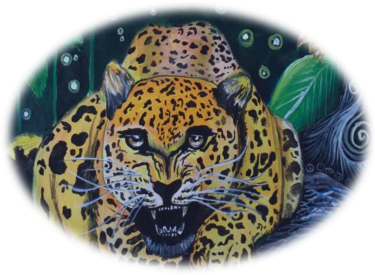 Tyi ibäk'tyak iwuty bajlum
lämä-lämäl jiñi uw
mi its'äy k'äk'añ matye'el.
En las pupilas del jaguar
la encendida luna
es una flor del bosque.
Traducciones al español del autor
Ilustraciones de Marco Antonio López Arcos

Del libro
Chänp'e ibäk'tyak k'ay cha'añ juñtyikil alob/Cuatro semillas para cantar a un niño/Four Seeds to Sing to a Child
Marco Antonio López Arcos is Maya Ch'ol, born in the town of 20 de Noviembre, Palenque, Chiapas. At four years old he participated in the "Our Ecosystem" painting competition, winning first prize. In secondary school he took part in the "Almas Libres" competition sponsored by the Aluxes Zoo in Palenque, with the painting he produced winning first place. He studied general nursing in his hometown, but has remained focused on art. In early 2020 he participated in the cultural brigades sponsored by the Fray Pedro Lorenzo de la Nada Cultural Center in Palenque, Chiapas. He has learned a number of painting techniques from Jorge Antonio Manzo Barrios, the visual artist and muralist from Palenque, Chiapas.