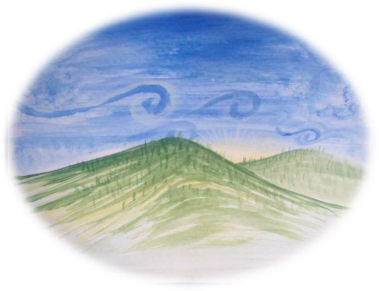 Iyak' jiñi ik'
tikla-kukla tyi ipam witstyak,
tyi ipam-pañchañ.
The wind: a rider
mounted on the back
of a meadow.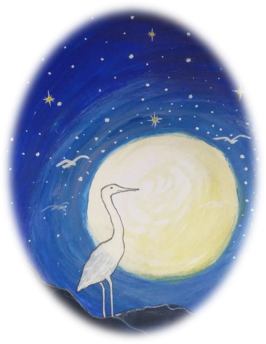 Säsäk xk'ux siptyak
woli la' jap säk tyokal
ts'uj japämela.
The white herons
comets overwhelming
a river of clouds.
Ma'añix iyopol,
tyekwa'alixtyobä tye'
mi sow mek' pañchañ.
The leafless tree
an upside down octopus
embracing the sky.
Tyi petyol cholel
säk'ajel woli tyi ñich
tyi wich' ili ik'.
Green corn field:
daybreak gleaning
the wind's wings.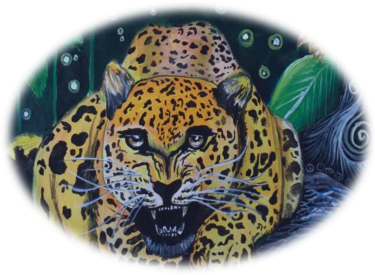 Tyi ibäk'tyak iwuty bajlum
lämä-lämäl jiñi uw
mi its'äy k'äk'añ matye'el.
In the jaguar's pupils
the shining moon
is a forest flower.
Translations into English by Paul M. Worley
Illustrations by Marco Antonio López Arcos


From the book

Chänp'e ibäk'tyak k'ay cha'añ juñtyikil alob/Cuatro semillas para cantar a un niño/Four Seeds to Sing to a Child
Marco Antonio López Arcos is Maya Ch'ol, born in the town of 20 de Noviembre, Palenque, Chiapas. At four years old he participated in the "Our Ecosystem" painting competition, winning first prize. In secondary school he took part in the "Almas Libres" competition sponsored by the Aluxes Zoo in Palenque, with the painting he produced winning first place. He studied general nursing in his hometown, but has remained focused on art. In early 2020 he participated in the cultural brigades sponsored by the Fray Pedro Lorenzo de la Nada Cultural Center in Palenque, Chiapas. He has learned a number of painting techniques from Jorge Antonio Manzo Barrios, the visual artist and muralist from Palenque, Chiapas.