Nota del editor: Estamos felices de presentar estos poemas de Salgado Maranhão, inspirados en obras del pintor estadounidense Will Barnet, junto con las pinturas a cuales refieren. Todas pinturas ©Will Barnet Foundation, cortesía del Alexandre Gallery, New York.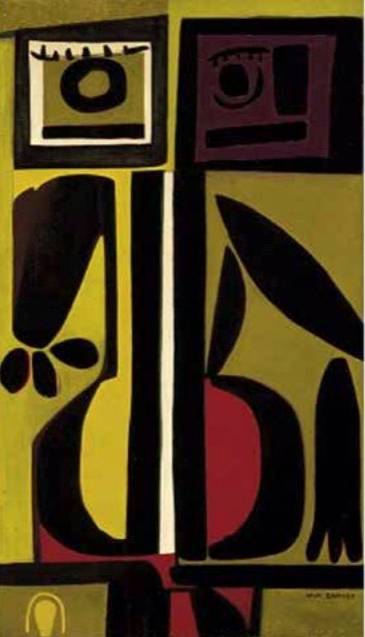 Sob o olhar de Will Barnet
(Janus and the White Vertebra, 1955)    
De algum lugar
vêm as cores
que se espalham
pelos vertebras
e formam coágulos
de luz
sem que haja luz
por perto.
As formas ganham relevo
feito membros
que se buscam,
mas, de fato,
são só gestos
que se encontram na distância.
São talvez gritos secretos
que não se consegue ouvir,
tal qual nosso próprio ser,
que quanto mais se revela
menos se consegue ver.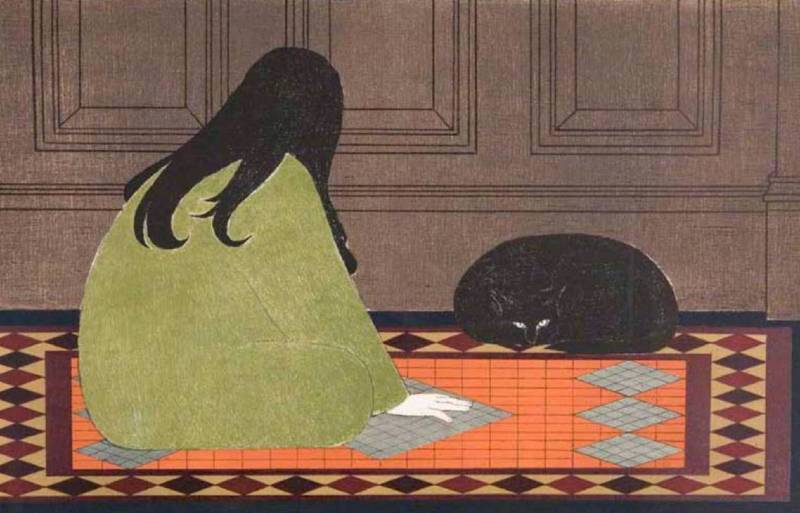 Sob o Olhar de Will Barnet
(Dialogue in Green, 1968)                                               
Estão cerzidos na mesma
carne
da ausência até
quando —presentes—
se acasalam.
Porque é do couro
da noite
que se vestem.
(Trata-se de um acervo atávico
onde a culpa não tem
rosto e onde jogam xadrez
com o nada.)
Ah,
se eu pudesse açoitar
seus receios,
grifar
suas celulas intímas
no que jamais será dito!
Mas estou cortado
em muitos,
subtraído
à minha própria ausência.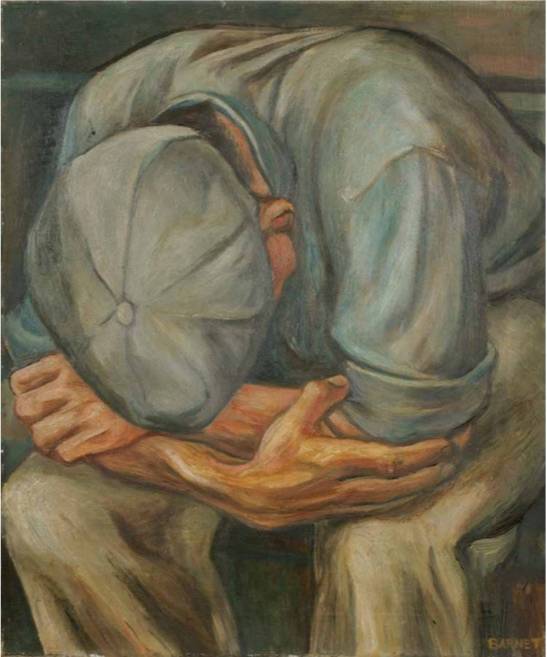 Sob o olhar de Will Barnet
(Idle Hands, 1935)
Eis um século
esmagado
entre as cores; eis
um sonho cerzido
a fogo:
a mão solitária
a malhar as tintas
de um tempo que doi
na sangue.
Houve um raio rasgando
a lei; e houve
uma noite despida
nos olhos do sonhador.
O voo delirante
adoçando a lenda:
abelha afogada
em seu próprio mel.