Editor's Note: We are happy to feature these poems by Salgado Maranhão, inspired by works by American painter Will Barnet, along with the paintings to which they refer. All paintings ©Will Barnet Foundation, courtesy Alexandre Gallery, New York. Click here to read in the original Portuguese.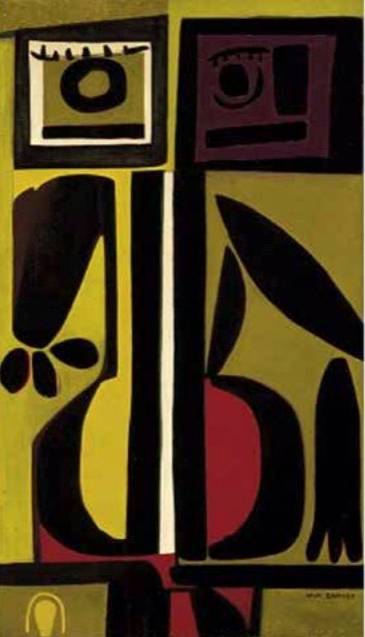 Beneath the Gaze of Will Barnet
(Janus and the White Vertebra, 1955)    
From somewhere
come colors
spreading
through vertebrae,
coagulating clots
of light,
though there is no light
near by.
Figures take shape
like limbs
searching for each other
but, in fact,
they are mere gestures
meeting in the distance.
Or perhaps secret cries
that cannot be heard,
much like our being
which, the more it reveals itself,
the less it can be seen.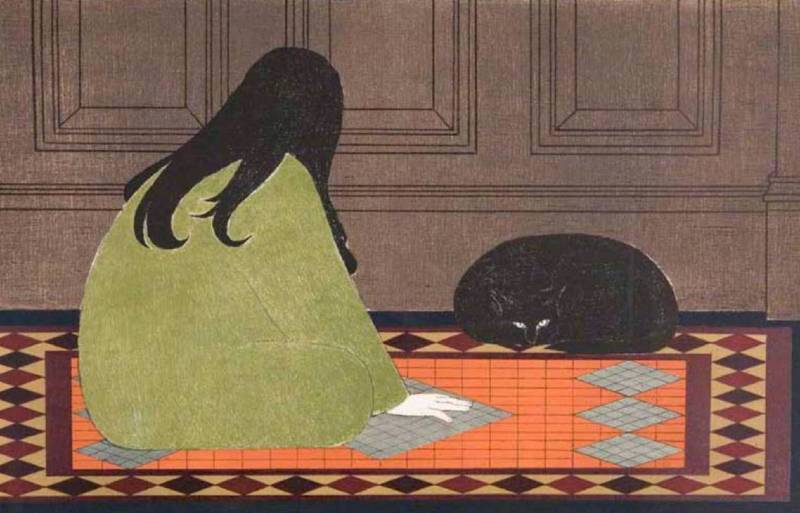 Beneath the Gaze of Will Barnet
(Dialogue in Green, 1968)            
They are knit of the same
flesh
of absence, even
when—present—
they flow together.
For they are dressed
in the skins
of the night.
(an atavistic heritage
where guilt has no
face and where one plays chess
with nothingness)
Ah,
if I could only lash
their fears,
underscore
their inmost cells
exactly where nothing ever will be said.
but I am broken
into many,
subtracted
from the absence of myself.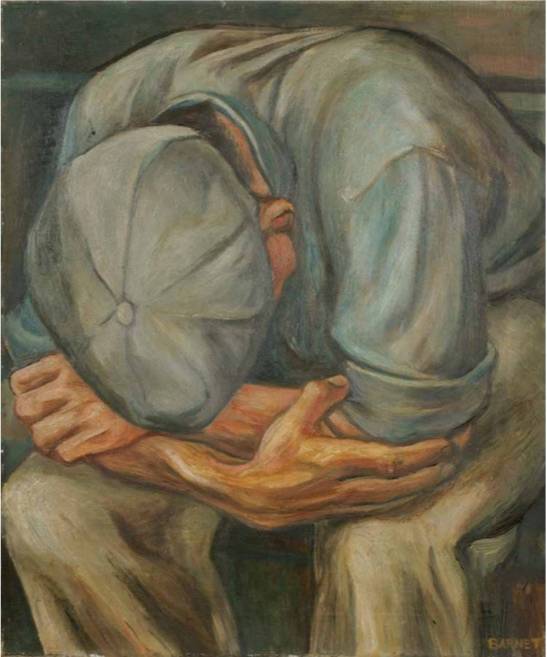 Beneath the Gaze of Will Barnet
(Idle Hands, 1935)                        
Behold a century
crushed
amongst its colors; behold
a dream stitched
in flames:
a solitary hand
grinding down the pigments
of a time that aches
in our blood.
There was a flash of lightning
tearing the law;
a night stripped bare
in the eyes of the dreamer.
A dizzying flight
to make the legend sweet:
a bee drowning
in its own honey.
Translated by Alexis Levitin