Achy Obejas: Boomerang/Bumerán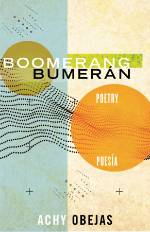 A bilingual poetry collection from a Cuban-American writer-activist that explores themes of identity, sexuality, and belonging; a unique and inspiriting bilingual collection of lyrical poetry written in a bold, mostly gender-free English and Spanish that address immigration, displacement, love, and activism. The book is divided into three sections: first, poems addressing immigration and displacement; second, those addressing love, lost and found; and finally, verses focusing on action, on ways of addressing injustice and repairing the world. The volume will be both inspiration and support for readers living with marginalized identities and those who love and stand with them.
Brenda Lozano: Brujas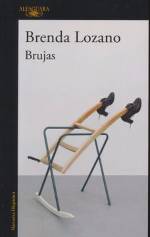 A story of traditions, healings, violence and, above all, the importance of language, written by one of the most prominent authors in Mexico. "Brenda Lozano is a splendid writer, brilliant, funny, subtly wicked, and always moving," said Francisco Goldman. Paloma is dead. She has been murdered. But before becoming Paloma, her name was Gaspar. Gaspar performed ceremonies to heal people, but since she became Paloma, she dedicated herself to a nightlife with men. She preferred love over purification. It was she who taught Feliciana everything she needed to know about healing. When learning, Feliciana discovers that, besides healing the body, she can also heal souls. Soon, her capabilities will be known everywhere and she will become the healer of The Language. Meanwhile, journalist Zoé decides to visit Feliciana in San Felipe to unravel not only the truth about the murder, but also the life of the healer. And, at the same time, to build her own story. Brujas is a story about traditions, healings, violence, and above all, about the importance of language; a wonderfully written novel.
Carolina A. Herrera: Flor de un árbol raro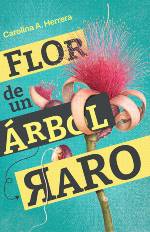 "Carolina Herrera's narrative illustrates the following truth: the complexity and surprise of the existence we all live and which connects us all. Adela Monroy González, a woman whose violent ending is not unlike that of a famous death in the Mexican sensationalist press, has a family, friends, people who loved her or hated her, and who are affected in different ways by her disappearance. They each have their own lives, not any less strange, not any less unlikely. Bit by bit, story by story, we start recognizing them, and finding in them reasons for laughing, in horror, or out of mere compassion or mercy… Flor de un árbol raro could be the beginning of a journey. Or of two: one through reality, as represented in literature, and another one through the ouvre of a great writer." – Alberto Chimal, "La noche en la zona M" (El Beisman Press, 2021)
César Ferreira and David Wood (eds.): Medio siglo de Un mundo para Julius: Ocho lecturas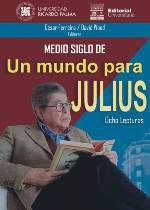 Medio siglo de Un mundo para Julius: Ocho lecturas is a volume that brings together a variety of critical approaches to this canonical novel in Peruvian and Latin American literature. Five decades after its publication, the first novel by Alfredo Bryce Echenique (b. Lima, 1939) continues to garner applause from new readers, thanks to the great articulation and humor of his prose, as well as the critical gaze he casts on the Peruvian bourgeoisie. (Editorial Universitaria Universidad Ricardo Palma, 2021)
Christiane Dimitriades: El cuarto jugador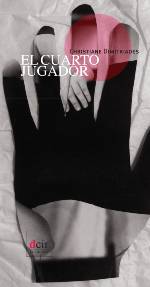 The poetry of Christiane Dimitriades fluctuates between aphorism, philosophy of language, and fragmentation. Writing is, perceived by the author, an act of dissociation and detachment, subject to chance and related to our insignificance as human beings. Writing poetry implies the annihilation of self to converse with other voices. It implies entering an atmosphere of verbal instability where naming does not trace paths, but leaves simple tracks. Hence the importance of silence, symbolized in El cuarto jugador. Because words are like playing cards that are reshuffled after each game, "in an ancestral loss." In the end, the poetic word breaks the foreseeable channel of communication, to rewrite its personal anti-rhetoric. – Verónica Aranda (Dcir Edicions, Caracas, 2021)
 Didí Gutiérrez (ed.): Las Elegantes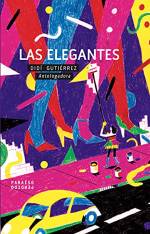 "Nothing is certain, everything is certain if we inquire into Las Elegantes. What is ultimately not true is that each of them died her own way. Death took them all. Fat and wanting to have fun, at an afterparty at a local Greenhouse. They died about to head home in the morning. They passed away in full enjoyment. And that morning, what would have been a path for the renewal of Mexican writing also faded away. For the first time—it has never happened again—a group of female writers misbehaved, so to speak. They wrote in their texts and behaved in a way nobody expected of them. May their legacy, and not their physical presence, shake up current writing once and for all." – Mario Bellatin (Paraíso Perdido, 2021)
Diego Zúñiga: María Luisa Bombal, el teatro de los muertos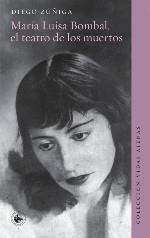 María Luisa Bombal, el teatro de los muertos, unveils the intense life of one of the most important Chilean writers of the twentieth century. She is cosmopolitan almost by accident: she was educated in Paris, writes most of her works in Buenos Aires, and is dedicated to the film industry in the United States. Her love and friendship are as impetuous as her biography. She was close to Pablo Neruda and Jorge Luis Borges, two iconic figures of Latin American literature. Her dark sides, such as her stormy marriages and alcoholism, are delicately narrated, without falling into sensationalism. Diego Zúñiga, the author of this book, besides demystifying certain canonical readings of María Luisa Bombal, bringing them up to date with the critical estimation of contemporary authors such as Nona Fernández and Alejandra Costamagna, delivers a biography with the closeness of one who admires the other's work, portraying an essential and inexhaustible writer, whose influence, often underground, is recognized by authors such as Armonía Somers, Juan Rulfo, and in the literary works of today.
Elvira Navarro: Rabbit Island, translated by Christina MacSweeney
These eleven stories from one of Granta's "Best Young Spanish-Language Novelists" combine gritty surrealism with explosive interior meditations, traversing the fickle, often terrifying terrain between madness and freedom. In the title story, a so-called "non-inventor" brings snow-white rabbits to an island inhabited exclusively by birds, with horrific results. In "Myotragus" a privileged man's understanding of the world is violently disrupted by the sight of a creature long thought extinct. Elsewhere in these stories that map dingy hotel rooms, shape-shifting cities, and graveyards, an unsightly "paw" grows from a writer's earlobe and a grandmother floats silently in the corner of the room.
Fabrício Marques: Fuera del alcance de la memoria, translated by Agustín Arrosteguy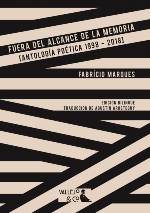 The anthology Fuera del alcance de la memoria, by Brazilian poet Fabrício Marques (b. 1965), gathers seventy poems translated by Agustín Arrosteguy, from Argentina. The publication is from Peruvian publisher Vallejo & Co, with support from the National Library Foundation of Brazil. It has the merit of making available to Spanish-speaking readers the production of one of the most respected names on the Brazilian poetic scene to have appeared in the last twenty years. Marques debuted with the book Samplers in 2000. He then released Meu pequeno fim (2002), A fera incompletude (2011), and A máquina de existir (2018). This anthology is a selection of poems from these four books.
Geraldine Gutiérrez-Wienken: El silencio es una bailarina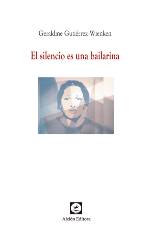 El silencio es una bailarina, written by Geraldine Gutiérrez-Wienken, is reaffirmed in the emphatic use of punctuation marks: the syntactic or disjointed passage of the verses accentuate the evocative power of her poems, which refer us to subtle referents named with vigor and enigma. Experience also has its place in this book, not with its superficial components, but as a metaphor for underlying situations (perceptual, intellectual, and psychic) that seem to inhabit the realm of the image. The most transcendent is developed with the licenses granted by the night, the night that enlarges unlikely mysteries during the day. The poet, thanks to her contact with two languages (which is almost like saying two worlds), has achieved an expressive proposal based on the strangeness, on the rhizomatic perplexity of what is named for the first time. What we have in front of us is a provocative presence, apparently disconnected, capable of extracting other associations of appreciable wealth. (Alción Editora, Argentina, 2021)
Various authors: Granta 155: Best of Young Spanish-Language Novelists 2 (Spring 2021)
This issue of Granta showcases the work of twenty-five of the most exciting writers under thirty-five in the Spanish-speaking world, chosen by judges Chloe Aridjis, Horacio Castellanos Moya, Rodrigo Fresán, Aurelio Major, Gaby Wood, and guest editor Valerie Miles. Valerie Miles, an editor, writer and translator, co-founded Granta Spain in 2003. Granta 155 is published simultaneously with Granta en Español 23: Los Mejores Narradores Jóvenes en Español 2, in Spain and in the US.
Héctor Iván González: Los grandes hits de Shanna McCullough
The writers who are genuinely interested in literature are, nowadays, quite rare. Most of them write stories or simply want to earn a place in the literary world; they publish books, lectures, and build a life and routine as a professional writer. But comfort is not a friend of good stories, unless the writer has a genuine talent or a voice of their own. Héctor Iván González, in Los grandes hits de Shanna McCullough, supports my opinion. In his stories, the river runs, agile and natural, down natural channels, not imposed and much less artificial. He is a born observer and his language extends familiarity and friendliness. In several of his stories, women are so real that they intimidate us. They are presented as a fiction whose gravity is not alien to anyone who has risked living their passions in a gentle way. Be it Ágata, Marlene, Silvia, Guadalupe, or the star of a virtual porno, all of them spin a sentimental and passionate plot that captivates good readers: all of them are cordial points of an obsession and a glance. College romance, a fondness for prostitutes, conventional love, desire that takes on unpredictable faces: sometimes cruel, sometimes happy and fleeting, but always intense—all of these create the direction and contents of this book. Stories that, added to other divergent stories, give rise to a work abundant in surprises, be it the unfortunate life of a revolutionary or the odyssey of some unpublished and extravagant treasure hunters whose tenderness, naivety, and determination seem unprecedented in literature, in my experience as a reader, and in the curiosity of every writer who knows that the world of fiction is still incomplete. – Guillermo Fadanelli (Dieci7iete Editorial, 2021)
Joanne Rochette: La risa de García, translated by Alexánder Martínez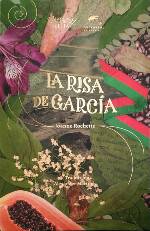 Iris, a young Canadian girl, travels to Colombia to dig into her doctoral research. In the new land she will discover two faces of this country: the friendly, generous, open, and exuberant; as well as the misery that plagues the country despite its natural riches. She will move through Bogotá and Cauca, noting how multiculturalism in her country of origin has a lot to do with the perpetuation of Colombian poverty due to unscrupulous mining extractivism that pollutes rivers and subjugates communities. Our protagonist will want to help, denounce, and contribute using her capabilities, always conscious of not exercising another colonialism, one that is more subtle and cultural.
Jorge F. Hernández: Un bosque flotante
Un bosque flotante pays off many debts: to May, to Gargantilla, to their sisters, to Bill Connors, to Mrs. Gabsky, and to itself. But above all, it pays tribute to those classics that Jorge F. Hernández frequents and defends so much. If we continue with this well-executed intertextuality, whose seams are imperceptible, Un bosque flotante is the grandniece of Cervantes's Don Quixote. In his own writing, the narrator wonders if "something is still missing from this novel" and integrates documents from others and his own with success. Perhaps that is the epicenter of the story: its form. Here, the writing had the will to be all its own. This novel stubbornly exists. Regardless of time or envy, Un bosque flotante ends up finding its own roots, in restaurant conversations, at round tables, and reaches its best definition, as Lezama Lima would say. If you have followed the last four decades of America's twentieth century, the nervous system of Un bosque flotante will captivate you as you read. Jorge F. Hernández has come up with a messy novel lacking any sort of adornment and distraction, delineated with a stiletto in a world that is the world of memory itself. – Héctor Iván González (Alfaguara, 2021)
Juan Carlos Villavicencio: Visiones de María Magdalena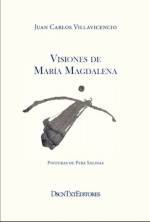 This book integrates two forms of art: textual (poems) and visual (21 paintings included as illustrations). There are six parts that represent the motif of Christ's passion, this time, situating the experience (of the passion) within a unique and personal voice that acquires, in this new setting, new meanings and thematic derivations.This is portrayed in a kind of "biblical uchrony," which means, visually and poetically, the betrayal of love as a metaphor for a lost world.  A critic has said: "The work proposes a dialogue between the European literary canon and Chilean literature, relocating the universal motif of the passion of Christ as an experience constructed from a minimal voice that acquires new meanings and reverberations in light of Chilean literature's historical context." – Rebeca Errázuriz
Keila Vall de la Ville: The Animal Days, translated by Robin Myers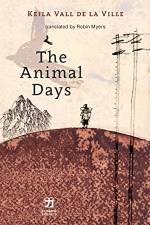 The Animal Days is the long-awaited translation of Keila Vall de la Ville's Los días animales, winner of the 2018 International Latino Book Award. A woman's story of movement as both a lifestyle and a rite of passage, The Animal Days follows Julia's journey of love and rock-climbing across three continents. In this fast-paced novel, joy is linked to self-destruction, love is inseparable from death, freedom is twinned with unbearable solitude, and life is worth only as much as a given moment. The taste for risk and vertigo never stops: they feed each other as the abyss approaches. Julia, determined to never look back, lives perpetually on the brink, even if it means shedding her own skin in the process.
L.M. Oliveira: El mismo polvo
Very few respond to the Kafkaesque premise: "To write is to jump out of a line of murderers." The murderers, contrary to what one might think, are those who stay in the expected order, follow the usual course of the world, starting the bad life as it is. But what is being murdered? The possibilities. Writing should be the opposite, jumping into the impossible as an act of thinking. These accounts of lonely Mexican-American characters in hotel rooms, of believer rapists, of men deceived and lost in airplanes, in cathedrals and small towns, do everything to throw themselves virulently off the fence and reveal, like L.M. Oliveira writes, the light of truth, without chiaroscuro, where: "we were all soldiers of the same dust." Oliveira's writing is a promise and should be read. – Ariana Harwicz (Dharma Books, 2021)
L.M. Oliveira: El oficio de la venganza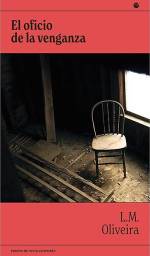 There are books that are in conversation with other books, but there are also books that consist of the essential material that makes up other works. El oficio de la venganza by L.M. Oliveira is a part of this second group, since a substantial part of the book contains other books that start with revenge. Melville's Moby Dick, Alexandre Dumas's The Count of Monte Cristo, Jorge Barón Biza's The Desert and Its Seed, will be revulsive in this story, as they will dissolve the boundaries between the life being read and the life the protagonist lived. In the style of a frieze, where anecdotes and events take the floor from the naive Aristóteles Lozano, this character tells us how his life has been radically transformed. Thus we will see the metamorphosis of Aristóteles into an energetic and insightful Ari. However, for this transformation to take place, he will make use of his experience as a reader, as well as a true betrayal of people he trusted. – Héctor Iván González (Punto de Vista Editores, 2021)
Luis B. Méndez del Nido: Los paraísos disponibles
With the awareness of one who has survived (more than once), the lyrical voice of this collection does not painfully tear its clothes as a sign of suffering, but rather tames the impetus of a spirit of success that recent generations have inherited, and that, apparently during the first part of the twenty-first century, is inconceivable. In this sense, most of these poems present an object of desire or a prefigured goal that is not reached or is reached with bad timing. – Efe Rosario (Editorial Pulpo, Puerto Rico, 2021)
Luis Jorge Boone: Suelten a los perros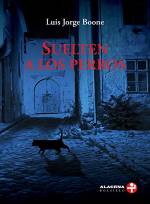 In the midst of an environment immersed in the literature of Richard Ford, Eduardo Antonio Parra, and Daniel Sada, Luis Jorge Boone has forged Suelten a los perros (Era, 2021). A book that stands behind a sentence by Ricardo Piglia: "The man wounded in the heart can, at last, look at reality as it is and perceive its mysteries," which gives us a clue of the way to go. These five stories speak from the other side of a culminating experience, a radical experience from which one does not return being the same. A young man who feels trapped by certain pests—animalistic, circumstantial, or psychological. A mature and divorced man, whose main motivation is to put together a (literal) puzzle with his daughter in order to put order to that other devastated puzzle that is his life. Another character who is judged by his partner for not having an athletic body, which forces him to pretend he is already taking care of the matter because, obviously, he wants to continue enjoying her feminine charms. As well as another character who lives subjected to reconstructing the traces of his lover through some abandoned photographs. And, like the icing on the cake, an actor who ventures into a film production thanks to his physical features rather than his career. All of which promises the reader a ride full of uncertainties, outbursts, fatalities, paradoxical situations, and many laughs. – Héctor Iván González (Era, 2021)
Mario Levrero: The Luminous Novel, translated by Annie McDermott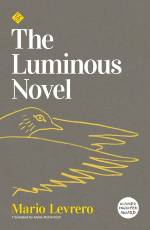 A writer attempts to complete the novel for which he has been awarded a big fat Guggenheim grant, though for a long time he succeeds mainly in procrastinating—getting an electrician to rewire his living room so he can reposition his computer, buying an armchair, or rather, two… Insomniacs, romantics and anyone who's ever written (or failed to write) will fall in love with this compelling masterpiece told by a true original, with all his infuriating faults, charming wit, and intriguing musings.
Mayra Santos-Febres: Boat People, translated by Vanessa Pérez-Rosario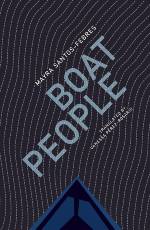 "Mayra Santos-Febres is one of our most powerful writers, and Boat People has long been a part of the poetic counter-tradition that shaped generations of Puerto Rican poets. Thanks to Vanessa Pérez-Rosario, English-language readers are now plunged into the depths of a text that, to echo Patrick Chamoiseau, is composed of 'that strange conference of poets and great beings,' lost at sea, tossed on shores, or caught in a world without return address or safe passage. Written like a border drawn on water, this oceanic book is both a source of life and a record of death. It remains as devastatingly urgent as the day it was written." – Raquel Salas Rivera
Rony Vásquez Guevara (ed.): Microcosmos: Selección de microrrelatos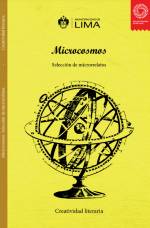 Within the framework of concise literature, we can find three main aspects: the lyrical, the dramatic, and the narrative. The latter is one that, for some decades, has attracted the attention not only of readers, but also of researchers and writers. In order to continue the dissemination of short narrative, we have convened various Latin American and Spanish micro-narrators of different generations to present a very brief and representative sample of this art for short wording, which we have titled Microcosmos. This is a selection of micro-stories. In this way, we make clear that this writerly practice is not exclusive to our territories, as it is also practiced on other continents and, of course, in other languages. – Rony Vásquez Guevara (Municipalidad de Lima, Peru, 2021)
Various authors: Sexto Gran Premio Nacional de Periodismo Gonzo 2020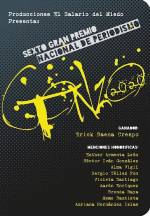 The variety of proposals from the participants selected for this edition, curiously, does not include chronicles related to the pandemic that continues to afflict us until who knows when. We appreciate this immensely after having read a good number of half-baked testimonials that reflect the carelessness and opportunistic machinations of the mainstream media. – J.M. Servín (Producciones Salario del Miedo/UANL/Macchina Tempo, 2021)
Sharon Gorosito: Caen las estrellas hasta tus ojos
Sharon Nicole Gorosito Molina is an Argentine writer. Caen las estrellas hasta tus ojos is her first poetry collection, published by Halley Ediciones.
Soledad Urquia: La luz y la montaña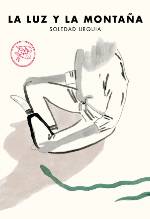 A woman moves with her husband and young daughter to a town surrounded by mountains and creeks. A while ago she started a spiritual journal in the practice of yoga and the study of Asian texts. She meditates every morning and keeps a diary in which she logs those moments, her breathing techniques, where her thinking and desires take her, as well as her days in the valley. The silence of the mountains is an ideal space where she can dig into her interior landscape, sometimes pleasurable, at times dizzying. The possibility of continuing with her spiritual life while being a mother becomes a constant source of restlessness. (Tenemos las Máquinas, 2021)
Stephany Méndez Perico: Pájaros de mal agüero, illustrated by Pipex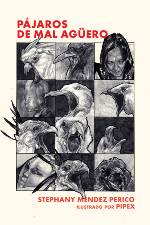 "Pájaros de mal agüero is read with the entire body: with the molars, the kneecaps, and the palate. Its stories lead us to everyday landscapes and also the strange; as if the author knew and made us intuit the existence of an order of things that surpass us and constantly haunt us, like dark birds hovering over our heads." – Maielis González, author of De rebaños o de pastores
Teófilo Cid: La línea recta, edited by Juan Carlos Villavicencio and Carlos Almonte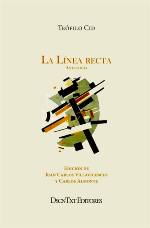 This anthology covers Cid's preferred subjects from the South: the natural landscape, friendship, human relationships, with evident dreamlike tints, characteristics of surrealism, as well as urban impressions, blurring, a nostalgic haze of elements that appear and disappear with nobility. He was part of the school "La mandrágora" (According to Octavio Paz, "The only truly surrealist school in Latin America.")
Spanish-to-English translations by Jenna Tang