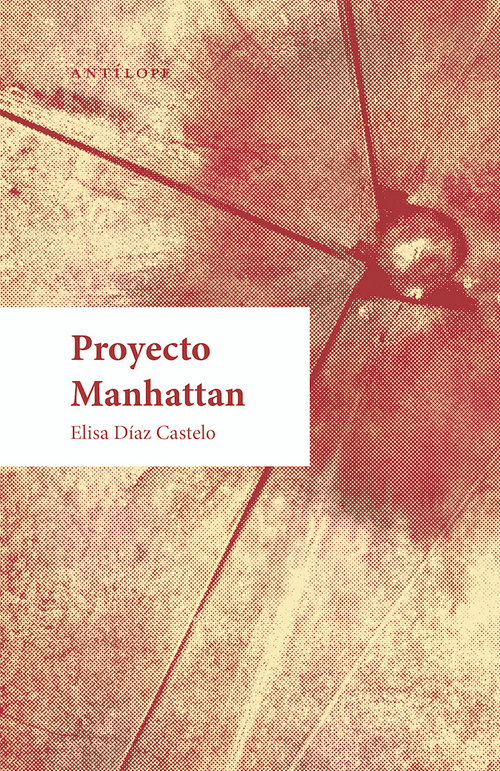 Elisa Díaz Castelo: Proyecto Manhattan
Proyecto Manhattan creates a polyphonic setting in which there coexist different voices linked to the creation of the atomic bomb. Through a series of intersecting monologues, this hybrid text uses elements of stage-writing to recover and underline the roles played by various women in the Manhattan Project. Within this choir we hear the voices of Jean Tatlock (a psychiatrist who succumbed to suicide and was once the romantic partner of J. Robert Oppenheimer, the bomb's creator), Kitty Oppenheimer (Oppenheimer's wife and the mother of his children), the women of Oak Ridge (a group of workers who, unknowingly, contributed to the development of nuclear weapons), and Leona Woods (a physicist and the only woman involved in the construction of the world's first nuclear reactor). Around the focal point of the detonation of instant mass death circle voices that, from the shadows, observed its birth.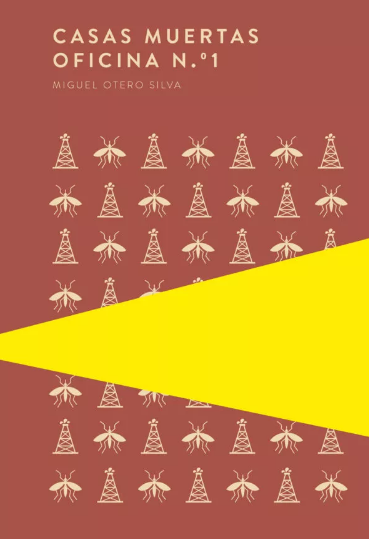 Miguel Otero Silva: Casas muertas and Oficina N.º1
Once known as "the rose of the plains" for its beauty and prosperity, Ortiz is now a town in ruins, devastated by war and sickness. Among its wreckage and the echoes of past glory lives Carmen Rosa, a young woman who dreams of a future far from death and memory, far off in the desert, where they say prosperity springs up from the earth and splendid cities brimming with life are born overnight. Casas muertas and Oficina N.º1 form a diptych that was a landmark in Venezuelan literature, admired by writers like Gabriel García Márquez and Pablo Neruda. With extraordinary lyricism, Miguel Otero Silva shows us the slow agony of a mortally wounded place, and the hasty birth of his country's first oil settlements.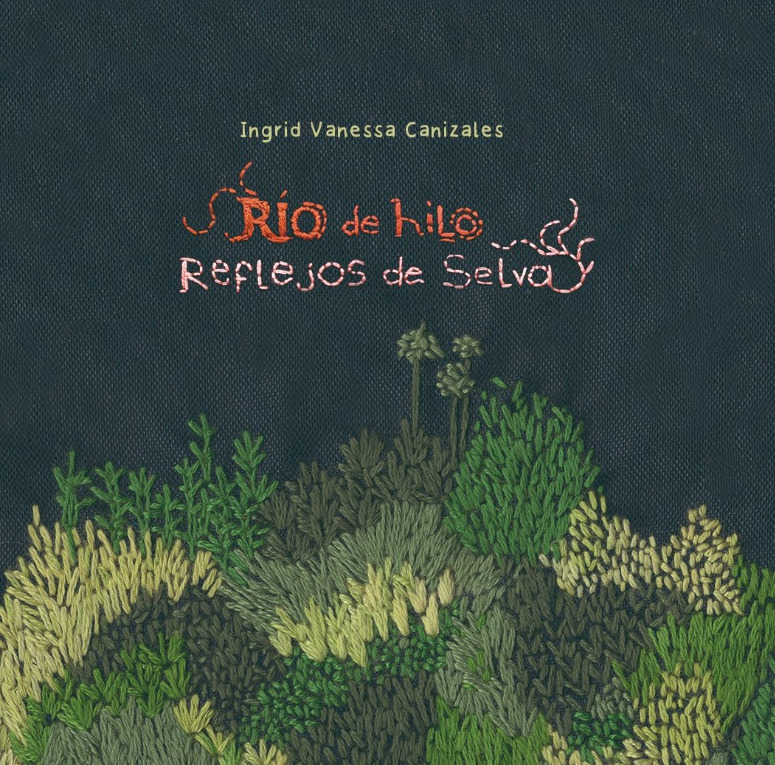 Ingrid Vanessa Canizales: Río de hilo: Reflejos de la selva
"This story begins in Cali in 2019. After visiting family and friends for a few months, I needed to get back out on the road. I started traveling Latin America in 2013 along with my partner in life and adventures, Martín, who would be by my side throughout this story. The previous journey was through places I had visited years before, starting down the road to Bolivia. Once again finding spaces and great friends in Ecuador was the irresistible fuel to get us, this time, all the way to Brazil. We spent two months in Ecuador, a land of great snowy mountains and volcanoes, of paradisiac beaches, of broad-ranging gastronomy, of friendly and warm-hearted people. Ecuador is a long journey, one necessary in life, and it deserves a whole book to itself. This story in particular is about the time we spent sailing down the current of the Amazon River, which we reached on the Napo River in Ecuador; it is, therefore, an approach to the everyday life of the river along with the people who dwell on it, through stitches that reveal the experience. The illustrations were sewn in thread during the journey. One has a great deal of free time on boats, and we spent many days sailing on them. This season on the river allowed these embroideries to come to life, telling the tale of days spent in a hammock." – Ingrid Vanessa Canizales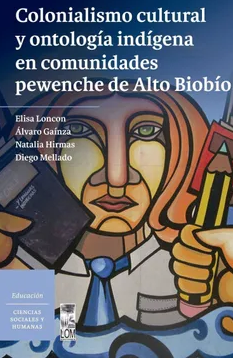 Various authors: Colonialismo cultural y ontología indígena en comunidades Pewenche de Alto Biobío
"This book—a book for specialists at first sight—is a lucid and profound critical analysis of contemporary Chile. Reading about what is happening in Chilean schools, we find clues suggesting that the same monocultural and colonialist logic identified here might have variations, not only in other sectors of the educational field (universities, for example) but also in health, social security, culture, politics, economics, and religion. The fractures and divisions that split Chilean society in other sectors here find valuable points of insight. In other words, this remarkable study invites us to identify the many deeply cut lines that divide Chile. Not only does it decry these lines; it also proposes alternatives conceived of cognitive justice and historical justice as foundational dimensions of social justice." – Boaventura de Sousa Santos
Roberto Palacio: La era de la ansiedad
La era de la ansiedad is a book about the vertigo of our times. We live under what Kierkegaard called "reflective sorrow," the pulse of a world whose heart keeps beating within us even when all action has ceased. New practices seem to feed into this "anxiety": we build our identity such that we have nothing to hope for but a "like"; we love ourselves like boxers, feigning blows only to then isolate ourselves, not knowing when to come back; artists sell invisible sculptures and invest exorbitant amounts in the untouchable. These pages make up a 360-degree panorama of the present, outlined by Roberto Palacio with an unfurling of original ideas, written in the key of a non-academic and informative philosophy. He shows that, in a world deprived of truths and utopias, only the self-care derived from thought can give new meaning to the symptoms of uncertainty.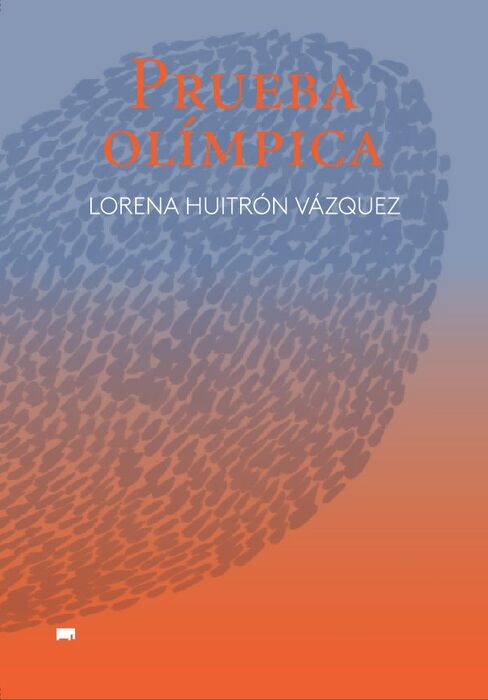 Lorena Huitrón: Prueba olímpica
"A teacher once told us there were two kinds of poets. The first is those who are born with the power—a gift of nature, touched by the hand of God—and every one of their verses penetrates and changes us. On the other hand are the poets who are not blessed and who make up for this shortfall through reading. Their poems find their place in the tradition because they have read more poetry, and they succeed in becoming links in an enormous chain. The teacher concluded that these two types of poets did not mix, they were at opposite poles. After reading the poetry of Lorena Huitrón, we find that this teacher was mistaken. Lorena has a natural power that disquiets her reader, who will remember her verses like a melody, like a bird muttering into our ear, but at the same time she fits into tradition so as to change it. Prueba olímpica explores the possibilities of prose poetry, coming out of its shell to dispute—and demystify—the new probabilities of poetic language: verses that become epigraphs of a subsequent poem, obsessions that open into an endless process, wounds that discover for themselves that it makes sense to mock their existence. As we read on, we would like to believe that, horizontally, in the reading of Prueba olímpica, Lorena Huitrón opens—with a sarcastic wink—a vertical path that helps us understand it is possible to recognize ourselves in her verses." – Carlos Azar Manzur
Margo Glantz and Tamara Kamenszain: Ya te llegará: Correspondencia 1984-1997
Margo Glantz and Tamara Kamenszain met in 1979, when Tamara and Héctor Libertella went into exile in Mexico, and they made friends. So much so that their relationship continued for decades, in which they came together from time to time in different countries and circumstances. These letters depict a time when they did not see each other and, nonetheless, they wished to keep in touch, to know about each other, to comment on their writing, to maintain a lively dialogue. They go from 1984, when Tamara definitively returned to Argentina, to 1997, when their post exchange was replaced by email. This correspondence bears witness to a fond, trusting relationship between two fundamental Latin American writers, and to how their lives and bodies of work were intertwined. Like a mosaic of their universes, in these letters we discover literary criticism, definitions of marriage, and complaints about the difficulty of living as a writer, but above all we find the tremendous vitality of two women who raised children just as they wrote key texts of this continent's literature. Ya te llegará is both an activation of the past and a future desire: that this dialogue should last forever and be renewed, with just as many sparks, at every new reading.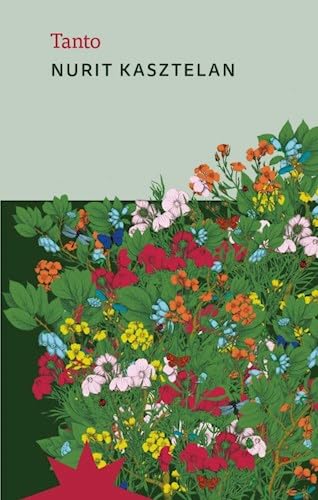 Today's time is the same as yesterday's time and last week's time, as if it were used. It has been so long since she has spoken to anyone; maybe, if she did so, her speech would be as slow and deliberate as the pampas. Helena leaves the city behind to spend a season in the countryside. She doesn't know what she wants, what she has too much of, or what she's missing, but she is searching. She travels prepared: she brings a couple of books, her notebooks, clothes, some provisions, and a box of photos; she needs nothing else. Little by little, she seems to perceive the passing of time in a new way; she finds her way by the placement of the sun, the density of the wind. Birdsong is no longer an amorphous mass of sound; rather, she seems to recognize a kiskadee, a chimango, a thrush. And, of course, sowing time comes: she takes guidance from a book of herbs and thereby chooses a special tract of land, picks out the weeds, and plants carrots. There is something transformative in her coexistence with nature. But the countryside does not go her way. She doesn't want to leave, nor does she feel that she should stay. Something is moving the clouds in her favor, and her train of thoughts grows ever more disordered. Among the voices of nineteenth-century naturalists, travelers, and poets, Nurit Kasztelan has composed a first novel as beautiful as it is captivating, pausing over the strange monotony that only a foreign yet familiar landscape can inspire.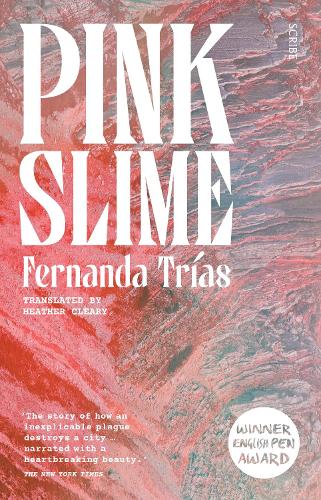 Fernanda Trías: Pink Slime, translated by Heather Cleary
Winner of the Uruguayan National Literature Prize for Fiction, the Bartolomé-Hidalgo Fiction Prize, and the Sor Juana Inés de la Cruz Literature Prize. A port city is in the grips of an ecological crisis. The river has filled with toxic algae, and a deadly "red wind" blows through its streets; much of the coast has been evacuated as the wealthy migrate inland to safety, leaving the rest to shelter in abandoned houses as blackouts and food shortages abound. The unnamed narrator is one of those who has stayed. She spends her days trying to disentangle herself from the two relationships that had once meant everything to her, and looking after the young boy who's been placed in her care. As the world in which they move becomes smaller, she reflects on the collapse of the other emotional ties in her life and the emergence of a radical yet tender solitude. With striking prose and vivid characters, the multi-award-winning Pink Slime offers profound reflections on motherhood, marriage, and caregiving, set against the backdrop of a crumbling city.
Lina Meruane: Señales de nosotros
A young woman is educated in an English boarding school that hammers home its principles: with no effort and no pain there can be no reward. The young woman takes great pains to be an exemplary student, to deserve her place in this costly institute. Outside, meanwhile, the military junta tortures bodies, exiles citizens, and incinerates corpses just as it tries to hide its economic and political violence in an endless national broadcast. But inside, the school makes sure no one knows a thing. No one must find out, despite the signs that fall all around like rain, "floating momentarily in the water, then sinking in concentric circles." Meruane wonders: can it be true "that we were completely incapable of reading these signs, that we asked no questions and understood nothing, that we accepted everything, that we were innocent?" In Señales de nosotros, perhaps her most lucid and urgent book, the author rethinks the silence and lies in which a whole generation grew up, and the fissures that allowed for the horror's inexorable reveal. A powerful meditation on this country "we dwell in without living it": the Chile of the past that is the Chile of the present.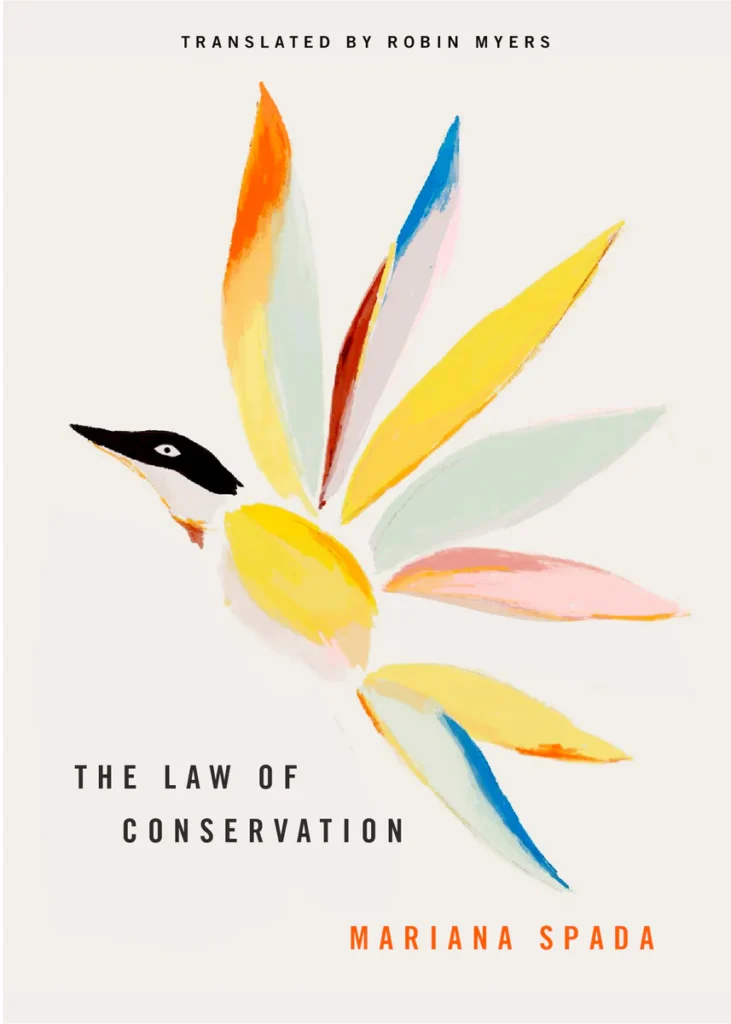 Mariana Spada: The Law of Conservation, translated by Robin Myers
The Law of Conservation is a poetry collection intensely attuned to landscape, both geographic and metaphorical. Borders blurred as cities cede to rural land; the body as a changing place on an equally unstable map; the subsoil of sexuality; the terrain of memory, both rich and painful; new countries traveled and new roots set down as an adult, navigating desire, loneliness, and love. In the context of gender and sexual identity, Spada's work pays subtle, incisive attention to the inextricable relationship between transformation and conservation: transformation toward the experience of honoring and protecting our deepest and most abiding truths. At the same time, her poems also unsparingly explore the external shifts (in the speaker's surroundings and even her memories) that make it so challenging to retain an unassailable sense of self.