Luis Sagasti: A Musical Offering, translated by Fionn Petch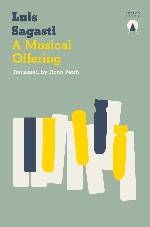 Tracing a circular course that echoes Bach's Goldberg Variations, in Luis Sagasti's second book to appear in English he takes on the role of Scheherazade to recount us story after story, interwoven in subtle and surprising ways to create a tapestry that vibrates to celestial harmonies. He leads us on a journey from the music born of the sun to the music sent into space on the Voyager mission, from Rothko to rock music, from the composers of the concentration camps to a weeping room for Argentinian conscripts in the Falklands.
Ricardo Herrera Alarcón: Adicciones y fobias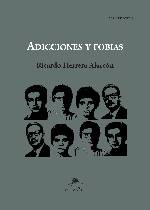 Political, family, and personal life are coexisting elements of this poetry that explores, with sharpness and depth, experience itself, but also the sentimental ramifications that the political and the poetic are capable of generating when the right words are found. These are some of the motivations and part of the spirit that breathes life into Ricardo Herrera Alarcón's Adicciones y fobias.
Pura López Colomé: Borrosa Imago Mundi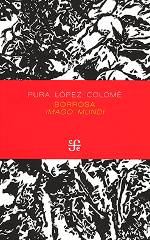 In Pura López Colomé's Borrosa Imago Mundi, a collection of poems is structured from the corporeal to the sensory, the personal to the intimate, towards the exterior; where the verses arise just like colliding echoes and reflect a sound that finds its permanence while conversing with other poets and texts that participate in the genesis of the poems gathered in this collection.
Brenda Lozano: Brujas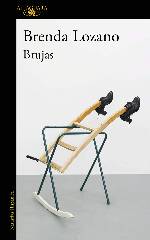 "A whirlwind of gravity that condenses all of Brenda Lozano's literature, where the oral and the written coexist, as well as popular traditions, a certain cosmopolitan perspective, humor, and tragedy. It is an injection of electricity, music that continues to be heard beyond its pages." – Mauro Libertella
Mara Pastor: Deuda natal, translated by María José Giménez and Anna Rosenwong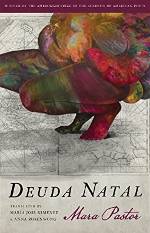 The poems in Deuda natal reckon with the stark environmental degradation in Puerto Rico and the larger impacts of global climate change as they navigate our changing world through a feminist lens. Pastor's work asserts a feminist objection to our society's obsession with production and the accumulation of wealth, offering readers an opportunity for collective vulnerability within these pages. For this remarkable work, Pastor has found unique allies in María José Giménez and Anna Rosenwong, the translators of Deuda natal. Winner of the 2020 Ambroggio Prize of the Academy of American Poets, this collection showcases masterfully crafted and translated poems that are politically urgent and emotionally striking.
Luis Jorge Boone, coord.: El Ensayo, No. 2, 2021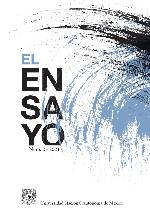 With this volume, UNAM, through Publicaciones and Fomento Editorial, puts together a very interesting project that seeks to bring together Mexico's representative essayists. Continuing with the task initiated with the series Sólo Cuento, El Ensayo offers an example of how this literary genre is developed. Along with established voices such as Juan Villoro, Jorge F. Hernández, Tedi López Mills, and Eduardo Antonio Parra, coordinator Luis Jorge Boone has included emerging voices such as Marina Azahua, Elisa Díaz Castelo, Lola Ancira, Héctor Iván González, and others. Boone says: "We live in a time whose speed allows us to understand where and how thoughts and stories end, even before we start to go through them. I'm a self-confessed enemy of all spoilers. I won't reveal the themes and natures of the essays put together here, I prefer letting each essayist introduce themselves and invite the reader when their turn comes."
Federico Guzmán Rubio: El miembro fantasma
El miembro fantasma by Federico Guzmán Rubio is a chronicle-essay, or a nomadic essay (as you like) on Latin American historical memory. He travels through El Salvador in search of the echoes of Radio Venceremos, the mythical guerrilla radio; he visits the most atrocious sites of the Argentine dictatorship in Buenos Aires just as he rereads Borges and Walsh and rediscovers the lost copies of Marcha, the legendary Uruguayan weekly, in Montevideo. Thus, at the end of the journey and the reading, the conviction arises that one can only look straight into the future if, simultaneously, one also looks straight into the past.
Álvaro Ruiz: El resplandor original: Antología poética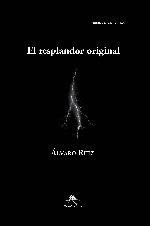 "Álvaro Ruiz, so committed to love and the barren lands, is also a rebel, a 'thief of the fire.' In the style of the followers of Prometheus, he questions the gods, the oracles, and he seeks to go beyond mortal limits, as in the poems dedicated to his dead sister, to his dead friends, to the dark stars that light up his memory, to the lanterns that will be turned off in the Inns of Absence. A poet of two paths: the path of singing to the barren lands, as we have already mentioned, and the path of rebellion, which do not bifurcate but rather complement one another. Álvaro Ruiz is a poet who understands that ignorance is the enemy of song, a cultured poet who does not hide his affiliation, and pays homage—not tribute—to his ancestors." – Jorge Teillier.
Various authors: Erradumbre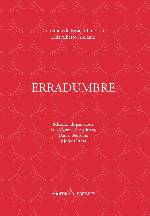 Poetry anthologies organized by language, generation, or subject are common, but anthologies of essays on poetry are infrequent if not almost nonexistent, and yet more impossible are repertoires of essays on poetry from a single press. In light of its twenty-fifth anniversary, Mantis Editores organized the Luis Alberto Arellano Literary Essay Contest, dedicated to this prominent critic and beloved friend of the press, who passed away in 2016, and who once served as a member of its editorial board. The result of the contest was Erradumbre, which brings together exactly twenty-five essays, each of which reflects on a title, or two at most, from the Mantis Editores catalog. The reaction from the community was very positive. Close to seventy works were received, and after five weeks of intensive reading and revision, a group of jurors, consisting of Luis Vicente de Aguinaga, Daniel Bencomo, and Jorge Ortega, selected the texts and authors that make up this volume: Citlaly Aguilar Sánchez, José Antonio Albarrán, Francisco Alcaraz, David Anuar, José Antonio Banda, Axayácatl Campos García Rojas, Alma Carbajal, Anahí Chamlati, Elisa Díaz Castelo, Carlos Lejaim Gómez, Kaleb Gómez, Rubén Gil Hernández Silva, José Luis Justes Amador, Anaclara Muro, Sugey Navarro, Bladimir Ramírez, Víctor Rivera, Samuel Rivero, Giovanni Rodríguez Cuevas, Juan Romero Vinueza, Armando Salgado, Jesús Adín Valencia, Raúl Vázquez Espinosa, Fredy Villanueva, and Daniel Wence Partida.
Hubert Matiúwàa: First Rain, translated by Juana Adcock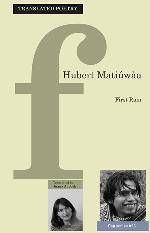 Written originally in Mè'phàà, First Rain is a selection of poems that emerged from the poet responding to the death of his grandmother who declared to him in 2005, "I will die in the days when the first rains come." The work mourns both the loss of a grandmother, and the fading away (like her sight in later life) of a culture and language that hold so much history and pride. In this way, they address social, racial and gender inequalities, environmental abuses and injustices faced by native peoples in Latin America—issues that have resonance globally. As the poet recounts: "In the face of the wind, grab the stones that are falling upon us," one of his grandmother's phrases referring to people standing up to injustice. This collection, Hubert Matiúwàa's first ever in English, and translated by Juana Adcock, is a gathering of stones.
Karla Suárez: Havana Year Zero, translated by Christina MacSweeney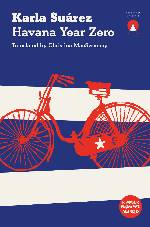 The year is 1993. Cuba is at the height of the Special Period, a widespread economic crisis following the collapse of the Soviet bloc. For Julia, a mathematics lecturer who hates teaching, Havana is at Year Zero: the lowest possible point, going nowhere. Desperate to seize control of her life, Julia teams up with her colleague and former lover, Euclid, to seek out a document that proves the telephone was invented by Antonio Meucci in Havana, convinced it is the answer to secure their reputations and give Cuba a purpose once more. From this point zero, Julia sets out on an investigation to befriend two men who could help lead to the document's whereabouts, and must pick apart a tangled mystery of sex, family legacies and the intricacies of how people find ways to survive in a country at its lowest ebb.
Gabriela Wiener: Huaco Retrato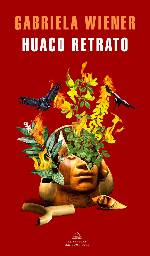 A huaco retrato is a piece of pre-Hispanic pottery that sought to represent indigenous traits as accurately as possible. It is said they captured people's souls—a record that has survived hidden in the broken mirror of the centuries. The year is 1878, and Austrian-Jewish explorer Charles Wiener is preparing to be recognized by the academic community at the Paris World's Fair, a celebration of "technological progress" including a human zoo, the height of scientific racism and the European imperialist project. Wiener has come close to discovering Machu Picchu; he has written a book on Peru; he has taken from there almost four thousand huacos as well as a child. One hundred fifty years later, this story's protagonist scours the museum that now houses the Wiener collection, finding herself in the faces of the huacos her great-grandfather pillaged. With no baggage but loss and no map but her open, intimate, and historical wounds, she follows the tracks of her family patriarch and of the bastardy of her own lineage (which is the lineage of many) on a pursuit of identity for our times: an archipelago of abandonment, jealousy, guilt, racism, ghostly vestiges hidden in families, and the deconstruction of a desire stubbornly rooted in colonial thought. There are tremors and resistance in these pages written with the breath of one who picks up the pieces of something that broke a long time ago, hoping to fit them all back into place.
Edmundo Paz Soldán: La vía del futuro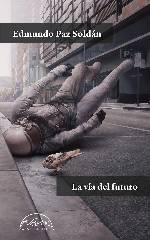 The sci-fi short story collection La vía del futuro is in conversation with literature marked by fantastic and gothic elements. Here we find afflicted characters trying to find their place in the middle of a landscape where we don't know if the machines are thinking something other than what their creators made them think, or if they are even capable of dreaming. With its exploration of the impact of new technologies on everyday life and its ability to summon the strange, this book is essential for fans of TV series like Black Mirror or the worlds of Stanisław Lem, Brian Evenson, Caitlin Kiernan, and J.G. Ballard.
.
María Baranda: The New World Written: Selected Poems, edited by Paul Hoover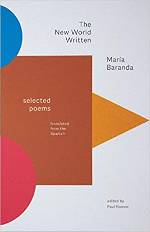 The poetry of María Baranda is a haunting homage to the natural world, transcendent in scope, attentive to the particular, and acutely attuned to the mystery of being. Absorbed by nature's otherness, Baranda seeks to inhabit the voices of the wind, of wings, night, day, and perhaps most keenly, water. These lyrical verses turn repeatedly to the longings and griefs of embodiment: "What is that God / To be praised with all our sadness / If not love / Or at least the wonder / Of being a body full of blood," Baranda asks. Drawing on epics such as the Aeneid and Beowulf, the mystical verses of Sor Juana Inés de la Cruz, and writers who engage the landscape of shore and sea, from Daniel Defoe to Dylan Thomas, this sweeping collection brings together the finest poems of one of today's most powerful and innovative Mexican writers.
.
Habacuc Antonio de Rosario: No me van a agarrar durmiendo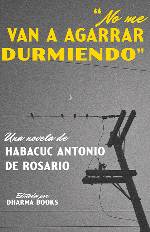 No me van a agarrar durmiendo expands the narrative world that Habacuc Antonio de Rosario had already established in Sin fronteras: a territory where nonsense and dehumanization become ironic tools with which the characters might preserve a shred of sanity in a country ravaged, more than by impunity or violence, by despair.
.
Rebeca Leal Singer: Oscilo entre ver mi teléfono y verte a ti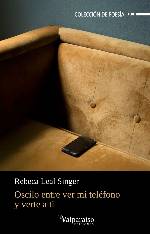 "In this radiant and revealing collection of poems, Rebeca Leal Singer turns her gaze to ordinary, everyday objects, such as an iPhone, a few paper napkins, potato chips, and makeup. With strong empathy, insights, and elegance, she shows us her modest heroism. Whether looking inward, at the domestic, or outward towards the communal and the political, the author reveals her faithfulness to the oppressed, exploited, and invisible; and though her tone is often playful and charmingly abstract, make no mistakes: this audacious work belongs to texts that bravely and earnestly challenge things as they are." – Laurie Sheck
.
Olivia Teroba: Pequeñas manifestaciones de luz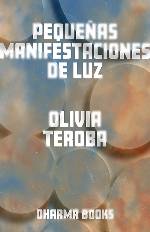 This book was the winner of the Casa Wabi-Dharma Books Narrative Prize, which provided an opportunity for art residency and publication. Olivia Teroba is one of the fiction writers who has stood out the most in recent years. With her previous books, such as Un lugar seguro (ed. Las afueras), which won the Edmundo Valadés Short Story Contest, and now with Pequeñas manifestaciones de luz, she has been celebrated by critics and colleagues. "Pequeñas manifestaciones de luz is a short story collection in which the central thread is the construction of hope, even in situations that seem complex, difficult, and violent. In each story, the protagonists—mostly women of different ages—face everyday scenarios that are daunting and sometimes dark. The setting of the stories moves between cities, the beach, forests, houses, and their rooms."
Valeria Luiselli and Heather Cleary, eds.: McSweeney's 65: Plundered
McSweeney's 65: Plundered spans the Americas, from a bone-strewn Peruvian desert to inland South Texas, and considers the violence that shaped it. In fifteen bracing stories, the collection delves into extraction, exploitation, and, crucially, defiance. How does a community, an individual, resist the plundering of land and peoples? Guest-edited by acclaimed author Valeria Luiselli, with Heather Cleary, Issue 65 brings together stories of stolen artifacts and endless job searches, of nationality-themed amusement parks and cultish banana plantations. Including contributors from Brazil, Cuba, Bolivia, Mexico, Argentina, Ecuador, the United States, and more, Plundered is a panoramic portrait of a hemisphere on fire.
Elisa Días Castelo: Principia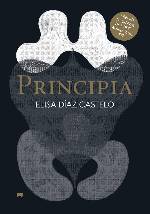 At the end of 2018, Elisa Díaz Castelo (Mexico City, 1986) released the collection of poems Principia (FETA), which immediately caught the attention of critics and poest for venturing into a poetry that was interwoven with science. A few months later, Elisa Díaz Castelo won the 2020 Aguascalientes Poetry Prize with El reino de lo no lineal (FCE). She later published Proyecto Manhattan (Antílope-ISC, 2021). Fortunately, this year, the independent publisher Elefante reissues Principia, about which Miriam Moscona declared: "With Principia, Elisa Díaz Castelo finds a promising vein for image and poetic thought in science. Terms and references from various disciplines, such as astrophysics, biology, and medicine, permeate her poems. The strangeness of its intimate elements builds a universe where the emotional and the outrageous are subject to knowledge, which shakes us and makes us clench our teeth." Díaz Castelo is one of the most interesting young poets in Mexico's literary scene.
Fernanda Trías: The Rooftop, translated by Annie McDermott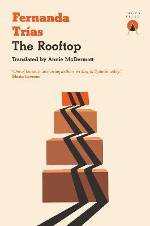 "The world is this house," says Clara while she is trying to protect her beloved ones from the world—yes, that one outside their house walls—which seems to threaten them more and more. Clara entrenches herself with her father and her daughter Flor in a dark apartment that inevitably crumbles on them. The roof becomes their last recess of freedom. A caged bird is the only witness of Clara's fear and resistance against those she thinks are trying to destroy her. "Are threats and pain external or inside our own bodies? Where is violence's root? What are we afraid of? Is there a possibility to find a roof to finally being able to breathe? What are our umbilical cords?." Fernanda Trías does not answer these questions—impossible for anyone—about instinct, civilization and taboos, instead she gives them shape and dives deep into them a with a grotesque and forceful history written with agility and a Kafkaesque sense of humour. The Rooftop is a claustrophobic novel about freedom, and also about fear, violence, motherhood and loss.
Gabriela Ponce Padilla: Sanguínea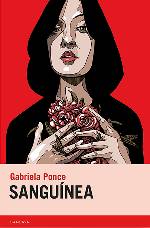 In a setting of savage nature and wild relationships, the protagonist of Sanguínea enters and exits caves and bodies, ghostly places inhabited or uninhabited, and the bonds traversed by loss, denial of the future, and despair. Sanguínea is the record of her stream of consciousness and of an intimate crisis: the story of a woman who slides on roller skates down rough paths and tries to confront love that is drifting away, an unexpected and impossible motherhood, and the most painful parts of detachment. But Sanguínea is also a novel of resistance. Resistance of the body, and against the body. It is a novel of disturbing revelations, a novel that screams.
Laura Wittner: Se vive y se traduce
"Like someone who takes their clothes off to dress in another's skin, who hunts words on a wing, like the explorer or the traveler, someone who magnifies their object with glass in hand—the word—to then take distance and decide if it is the right one: thus does Laura Wittner describe her craft as a translator in the compact Se vive y se traduce. She knows what she's talking about: besides her work as a poet, she has translated—among many other poets and prosists—Leonard Cohen, Katherine Mansfield, and Anne Tyler. Wittner reflects based on notes, questions on a word or a sign, for instance, the ampersand: how to translate the symbol &? The essay is made up of fragments in which the relationship between translation and life shines through. 'And at the times when I don't translate, to what ends do I use such a specific mechanism of transfer?' she asks herself at the start." – Carolina Esses
Óscar Hahn: Selected Poems: Personal Anthology, translated by G.J. Racz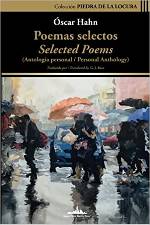 "Gustav Siebenmann has stated that Óscar Hahn is 'the great integrator of Chilean poetry' because 'he achieves a surprising synthesis of the historical avant-garde and learned poetry.' Following on from Siebenmann's ideas, one might add that this Chilean poet brings together two fundamental poles: adventure and order, as Apollinaire dubbed these operations. If we consider tradition and order as thesi and rupture or adventure as antithesis, Hahn's poetry does indeed become synthesis, fusing and, to some extent, neutralizing these two opposite notions. On the one hand, the poet writes rigorous sonnets, accenting a new register, a blend of erudite and colloquial language, and on the other, with equal mastery, practicing free verse whose subject matter is scattered among the waters of love, death, the splendor and the difficulty of the poetic word. As a pictorial background to these texts, color plays an integrating role. In his poetry, color expresses an emotional state: it appears as a rite of nature and life, as a visionary transfiguration of existence. A clear example of this practice is his appreciation for another two opposites: classical and modern painting." – Miguel Ángel Zapata
José Balza: Setecientas palmeras plantadas en el mismo lugar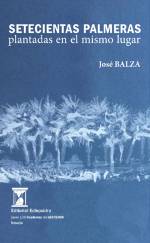 "There is an orphic feeling linked to palm trees," José Balza once said in an interview. In Setecientas palmeras plantadas en el mismo lugar, the sacredness associated with universal manifestation is, with similar intensity, sobering and powerful, suggesting or showing grand or subtle and, at the same time, profoundly traditional ways of understanding reality, of questioning the human and contemporary ethics, far from the distortions or the simplicity of dominant ideologies or fetishes. His characters create a new way of feeling.
Mariano Siskind: The modernist songbook: Standards y variaciones sobre formas muertas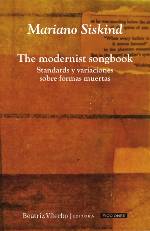 "Mariano Siskind's The Modernist Songbook addresses the passion for reading. Beloved books are excerpted, translated, housed in new settings, extracted out of context, ripped apart, and shattered. Pages are torn out, the words are translated, transcribed, torn, and reassembled into textual and visual collages until only the magic of the original remains; some references, some fragments, and poetic and visual languages that come closer to one another. Languages coexist and cities, spaces, experiences, pain, and desire intertwine with one another. Siskind delves into the register of memory, tensing the flexibility of words where unease, emotion, emptiness, and poetry are lodged. From his gaze, and the intensity of the reading, the author stages what is silent, and gives us unforgettable images, such as Isabel Archer walking through the Abasto. Beloved modernists—Eliot, Pound, James, H.D., Darío, Lennon and McCartney, Auden, Rosenberg, Bowie, Bishop, Wong Kar-Wai, and Joni Mitchell, among others—are pierced by the violence and desire that makes them one's own and lines them up in a tradition. Torn apart, pulled out, translated, rewritten—the words leave behind an emotional trail that outlines physical and sensory paths, inviting an exile of meanings. In this journey, Siskind points out what's lost in language, offering us a history of close readings, immersing us in collages, scores, and symbols. He also reminds us that our subjectivity is made up of scraps with which we build our own tradition." – Mónica Szurmuk
Spanish-to-English translations by Jenna Tang