Adalber Salas Hernández: The Science of Departures, translated by Robin Myers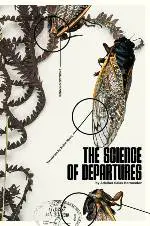 The Science of Departures is a book of goodbyes. Each poem in Adalber Salas Hernández's collection speaks to a different kind of farewell: death, estrangement, illness, dispossession, decomposition, banishment, stories forgetfully or oppressively re-written over time, the painful discrepancy between language and experience. Some address historical figures or speak in their voices. Others explore the body (living, dead, and in transit): where it goes, the borders it traverses, what it's forced to leave behind. Informed both by classical literature and contemporary Venezuelan politics, by twentieth-century history and high school biology class, by Twitter and the Old Testament, by the cynicism of bureaucracy and the wonder of parenthood, these poems register loss, condemn subjugation, and marvel at the music humans can make when we try to speak of it all.
Luz Mary Giraldo and Martha Canfield: Ojos de par en par: Antología de poetas hispánicas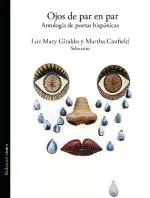 Ojos de par en par brings together poems by more than thirty women from Mexico, Central America, the Caribbean islands, South America, and Spain, each with her own particular form of expression, which translates into great poetic diversity. The collection reflects the universe that goes from everyday life to existential estrangement; from the sentimental to the emotions before the world; from personal geography to internalized landscapes and intimate nature; from eroticism to reflections on existence; from neo-baroque to the word that questions tradition.
María Baranda: The New World Written, translated by Paul Hoover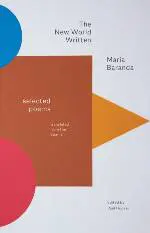 The poetry of María Baranda is a haunting homage to the natural world: transcendent in scope, attentive to the particular, and acutely aware of the mystery of being. Absorbed by nature's otherness, Baranda seeks to inhabit the voices of the wind, of wings, night, day, and perhaps most keenly, water. These lyrical verses turn repeatedly to the longings and griefs of embodiment: "What is that God / To be praised with all our sadness / If not love / Or at least the wonder / Of being a body full of blood," Baranda asks. Drawing on epics such as the Aeneid and Beowulf, the mystical verses of Sor Juana Inés de la Cruz, and writers who engage the landscape of shore and sea from Daniel Defoe to Dylan Thomas, this sweeping collection brings together the finest poems of one of today's most powerful and innovative Mexican writers.
María Negroni: Berlin Interlude, translated by Michelle Gil-Montero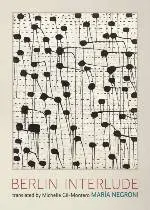 This bilingual (English and Spanish) poetry collection of Maria Negroni's Interludio en Berlin (Pre-Textos, Valencia, 2014) includes translations by Michelle Gil-Montero. Out now from Black Square Editions.
Márgara Russotto: Cantabile: Celebración de la poesía latinoamericana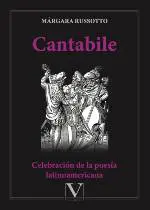 Cantabile: Celebración de la poesía latinoamericana by Márgara Russotto (Madrid: Editorial Verbum, 2020) brings together nine studies of contemporary Latin American poets from various regions and trends, including Brazil and the Caribbean. Transcending the canon's borders, it gives space to both canonical figures (such as Gonzalo Rojas, Antonia Palacios, Jorge Eduardo Eielson, and Adelia Prado, among others) and underrepresented authors. The fundamental contribution of this book lies in the valorization of the experimental element; poetry as an untransmittable and unrepeatable experience. At the same time, it constitutes a tribute to the opposite impulse: the one that entails an incessant experiential and intellectual investigation through dialogue, translation, and the happiness of renewing the meaning of a poem, of a poetic and of an evocative world with each reading.
Daniel Saldaña París: El baile y el incendio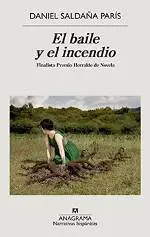 After years without seeing each other, three friends who met in adolescence get back together in Cuernavaca: Natalia, Erre, and Conejo. The trio's reunion brings out the past and confronts them with their present: friendship and desire, the distant discovery of sexuality, complex father-child relationships, the stress of growing up and finding a place in life, the aspirations that are left behind, the creativity that seeks to express itself… Daniel Saldaña Paris has written a powerful novel that shakes readers and plunges them into a turbulent universe that will not leave anyone indifferent. This bold and ravishing book is yet another important step forward in the literary career of one of the most ambitious and talented contemporary Mexican writers.
Manuel Gerardo Sánchez: El revuelo de los insectos
"El revuelo de los insectos is a story about a futile escape and a circular landslide. It is also a cry of rage against savagery and persecution. Neither the lovers who hide, nor the evil of man, nor the telluric force of the jungle seem to be exhausted. Venezuelan author Manuel Gerardo Sánchez, reminding us that art lives off contrasts, tells this horror story using voluptuous language because, just as when any collective fiction is shattered each character decides how to die, when horror reaches everywhere each author decides how to tell the story. And how to build a universe that allows them, if only just for moments, to reach safety." – Héctor Torres
Eugenio Montejo: Obra completa (I Poesía)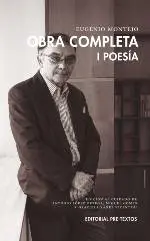 As a poet, Eugenio Montejo is an indispensable reference in the field of the Spanish language, with stand-out titles including Algunas palabras, Terredad, Trópico absoluto, Alfabeto del mundo, Adiós al siglo XX, and Partitura de la cigarra. His characteristic sensibility was defined when the avant-garde, in the sixties, had already become part of the past and trends arose that made an effort to resuscitate it, barely hiding the archaeological and nostalgic bias of a renewed passion for the experimental. Montejo avoided this extremity. His voice, without the cult of gratuitous novelty, undeniably belongs to the present; without the rigidity of classicisms, he draws attention to serenity and balance. More importantly, by exempting himself from magisterial poses, he never loses the immediacy of the intimate and of the individual who senses the invisible latency of the spirit in the cosmos.
Laura Cecilia Cárdenas: Flores o nada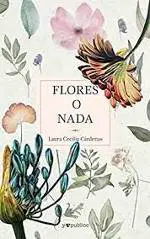 "Laura succeeds in bringing us into the fascination of her world, of her words and her harmony, as well as her emotions and impressions of the country she left behind, the country that took her in, and the places that have marked her both physically and metaphorically, displaying these moments as if from a camera full of photos of journeys, of vibrant, colorful, and somewhat surreal landscapes." – Arantxa Castillo
Gabriela Mistral: Herbario Mistraliano
"This book is a small tribute to the plant world and to Gabriela Mistral's fondness for nature, and to the enormous legacy she gave us. Walking, smelling, feeling, touching, reading, and listening to her words in a garden full of life, metaphors, contemplations, and endless images opens a new path to her. The four years that the research, transcription, selection, and illustration of this book took were a magical reminder that Gabriela Mistral is such a great writer and thinker, that she herself is an orchard of wonders." – Gladys González, researcher and editor. Out now from Ediciones Libros del Cardo.
Leonardo A. Alfonzo Amarista: Jardín Okigata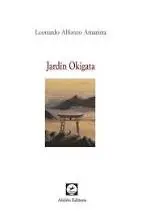 "We poets take the time to observe, to scrutinize alien worlds so that, later, you can live all the lives of our heroes. Galileo Galilei was a poet; his mind was inhabited by unreal experiences. Leonardo Alfonzo Amarista places us in his universe, where it is impossible not to want to settle, if only for a moment, to discover its mysteries. The book compiles poems from 2013 to 2018 and is divided into three parts: 'Lámpara de piedra,' 'Torre quemada,' and 'Luciérnagas.' This collection is framed within Japanese aesthetics; okigata means stone lamp. This is a garden that spans time, between creation, disaster, and serenity." – Yahaira Salazar
Rafael Courtoisie: La palabra desnuda and Diario de un clavo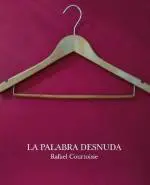 We create from desire. Desire moves human actions and leads us beyond—beyond the skin, beyond the moment. Desire extends the body's reality. Language disrobes in order to recover what cannot be said, the flesh of words opens up, language is the home of the being. Palabra desnuda is a ceremony of creation, an invitation to discovery and pleasure. The text puts forth both a mysticism and an eroticism. Perhaps both converge into the same expression. Perhaps, more than a book, this is an act of love.
Alejandro Pérez-Cortés: Ima and Coli Are the Tree that Was Never a Seed, translated by Sean Manning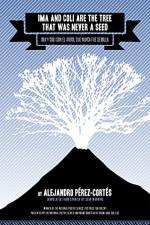 "Ima and Coli Are the Tree that Was Never a Seed se compone de una voz la cual considero poética, una que exige ser cuidada y escuchada con verdadera interés. Una voz que aborda todo, que busca integrar, rehacer y modificar el lenguaje normativo cuando sea necesario y distorsionar el lenguaje que permite una mejor percepción del presente y de todo lo que se encuentra históricamente detrás del poeta contemporáneo." – José Kozer
Teresa Korondi: Corre, corre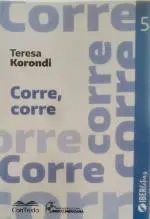 "It is in Corre, corre (even from the verbal reiteration that gives the novella its title) where the 'road movie,' the novel 'on the road' is most emphasized. The protagonist and narrative voice advance down Uruguay's eastern coast, possibly along a beach in Rocha Department, on a journey that is both 'real' and metaphorical, empirical and symbolic, possible and surreal, full of beings that are at once familiar and sometimes strange, disturbing, or inexplicable, that generate a singular narrative logic, with the trappings of the fantastic novel, sometimes of magical realism, the adventure novel, or the novel of initiation." – Gerardo Ciancio
Yenny León: Heredad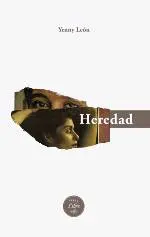 The Colombian poet weaves a map of reading and conversation among ten women who, like the author herself, found their place in writing. A tribute the Colombian poet Yenny León pays to Marosa di Giorgio, Nelly Sachs, Elizabeth Bishop, Valentine Penrose, Anna Ajmátova, Virginia Woolf, Blanca Varela, Olga Orozco, María Mercedes Carranza, and Sharon Olds, who have been influences on her poetic work. The book is illustrated with collages by Marcela Vargas. (Verso Libre Editores, 2020)
María Fernanda Ampuero: Sacrificios humanos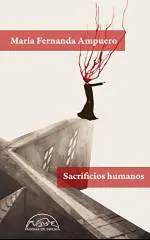 We can all be each other's devil. We can all be each other's human sacrifice. María Fernanda Ampuero masterfully pushes us into a humid, rotten, and hostile universe where violence marks the narrative of our lives. In that world stands a beast with many heads that terrorizes and crushes the weak, the marginalized, and the sacrificial for the sake of silence, inequality, hatred, abuse, and death. Thus, each story is a cry that contemplates the victims of these human sacrifices that remain every day on the altars of those who celebrate them, hide them, or look the other way. Her first short story collection, Cockfight (2018), has placed her as one of the most important voices of Latin American literature, and her works have been translated into various languages. (Páginas de Espuma, 2021)
Daniela Alcívar Bellolio: Siberia: Un año después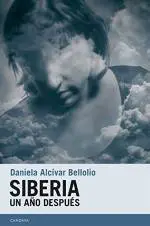 Siberia puts into writing the grief that lives in the body, the mind, and language. It is about the mourning of a mother who loses her son and leaves the city that has been her home for fifteen years, but also the search for the word that expresses, at the same time, the pain of absence and the hunger for light. Daniela Alcívar Bellolio, one of the most honest and radical voices in Ecuadorian literature, explores death and desire from a place of extreme vulnerability in her first novel: the experience of loss. Here, there is no artifice in narrative order, but rather the moving chaos of a suffering body that screams the emptiness it carries inside and works in a poetic and untamed word, a language inhabited by fear, guilt, and the need for calm.
Solange Rodríguez Pappe: La primera vez que vi un fantasma
The ghosts that run through this book have taken the form of stories. They inhabit an old roadside hotel, the body of a pregnant cat, and the tangle of a braid tied with a blue ribbon, exploding with a roar in the air and hiding between the teeth of a tiny naked woman. They pass placidly from one story to another and at times become a tangible presence that sneaks into everyday life, deceiving and seducing us into becoming intimate with them. Reading La primera vez que vi un fantasma leaves us with a feeling of having experienced something extraordinary: a terrifying apparition, an unsettling future, and a fond memory. The Ecuadorian writer Solange Rodríguez Pappe, skilled at implying disturbing plots that leave deep traces, seems to have come to expel us from reality and fatally push us into uncertainty and strangeness.
Giovanna Rivero: Tierra fresca de su tumba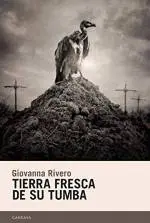 In the stories of Tierra fresca de su tumba appear fishermen who cross the sea of death, girls abandoned in the steppes who find in the gospel a bridge to beauty, women whose insanity is nothing more than a shattered heart, old Japanese women who dig in a garden to find the best and worst of themselves, and men and women in a Canadian tribe who dress in animal skins so they can roar again. Characters, in short, who tear the thin membrane of ordinary life, try to touch with the outstretched hands of childhood the sensual dimension of the afterlife, and dangerously peek into an inner abyss that will end up devouring them. Six stories of luminous darkness that pierces us like a wound, and that in the end make us understand the possibilities of love, justice, and hope, but also, as in Edgar Allan Poe's "A Descent into the Maelström," the height and depth of the abyss. (Candaya, 2021)
Jazmina Barrera: Punto de cruz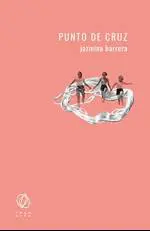 The unexpected death of the protagonist's best friend is the onset of this novel, which narrates the transition to adulthood of three teenagers, and their discovery of a world traversed by sexist, classist, racist, and environmental violence that amazes and disappoints them in equal measure. Punto de cruz weaves together different times, conversations, and experiences to tell readers about the relationship between Mila, Dalia, and Citlali, whose friendship is the most powerful tool of care and resistance. And also embroidery, an activity that throughout different times and cultures has reflected repression and freedom, community and art. This novel is also the chronicle of a trip the protagonists make through Europe. An adventure full of linguistic and cultural discoveries, in which the path of each one, and their wounds, begin to take shape.
Armando Romero: Un día entre las cruces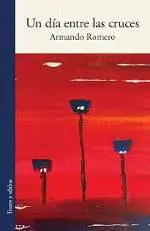 "Armando Romero has chosen to narrate, with neither unhinged pretense nor reachless melodramatics, the life of a middle-class family from Cali, in Colombia's Valle del Cauca, giving this description just the right dose of poetry and truth in order for the reader to live these lives with the fullness of their own experience. All thanks to the sole virtue of a rigorous honesty of writing and a deep rejection of any indulgent ease. There is an air of mystery and nostalgia, of sadness at the unretrievable and of compassion for the irremediable in these pages from Armando Romero, which make of his novel a durable and necessary work of our America's letters. The reader will understand this necessity immediately upon starting to read this book, whose memory will stay with him for much longer than he suspects." – Álvaro Mutis
Various authors: Yo vengo a ofrecer mi poema: Antología de resistencia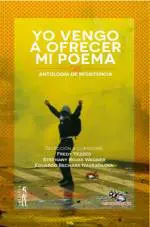 Yo vengo a ofrecer mi poema is an anthology of resistance selected and curated by Colombian poets Fredy Yezzed, Stefhany Rojas Wagner, and Eduardo Bechara Navratilova. This editorial commitment calls for more than three hundred poems. This anthology serves for academic purposes, reflections on our era, and aesthetic enjoyment. For example, relevant authors such as Raúl Zurita, Óscar Hahn, Elvira Hernández, Carmen Berenguer (Chile), Jorge Bocanera, Liliana Lukin, Daniel Quintero, José Cedrón (Argentina), Yolanda Pantin (Venezuela), Margaret Randall (United States), and other renowned authors from Mexico, Uruguay, and Spain are included. The back cover of the edition expresses: "Yo vengo a ofrecer mi poema brings together more than three hundred poems––from different latitudes––to uncover the spinal column of a time dragged by violence, poverty, inequality, and social injustice, but also to give an account of men and women full of dignity and hope."
Spanish-to-English translations by Jenna Tang