Ana Luisa Amaral: What's in a Name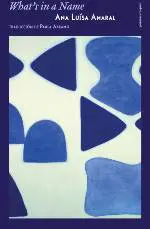 Ana Luísa Amaral departs from any epic or bombastic discourse and transfigures small daily acts into poetic moments of great voltage, vitality, and depth. Anyone who picks up this book, which closes with three very human poems dedicated to the refugee crisis in Europe, will find poems with cooking recipes crisscrossed by economic crises, poems about joy and resistance written from the window of a plane, poems that constantly stop to examine the circumstances of their own writing, all embodied in a language that, aware of its own body, matter, and limits, shows off a marked cadence and rich sound games, constantly turning on itself and asking itself this fundamental question: what's in a name?
Fernando Aramburu: Utilidad de las desgracias y otros textos [The utility of misfortunes and other texts]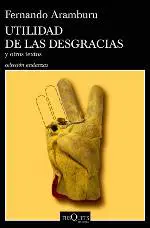 His childhood in an "arrabal" of San Sebastian, his memory of pain in the dark years of the Basque Country, his experience as a teacher in Germany, his rituals when writing and meeting readers, some walks and trips, the lessons learned from a careful reading of Albert Camus: this volume brings together the best literary articles by Fernando Aramburu. They are delicious pieces full of humor, sensitivity, and wisdom, and can be read as narrative notes, scraps of memories, or as a small, vital treatise derived from a few certainties that serve as a moral compass. A cozy book, on the path of humanism, serene, colorist, with a taste for everyday details; the celebration of birds and squirrels, of love of literature and humor against pedantry, the laughter of fanatics and solidarity with victims.
Carmen Boullosa: Hatchet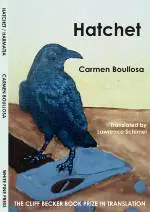 In Boullosa, everything is literature. Her poems evoke a concentrated imaginative awareness of experiences. "A bilingual poetry collection in which a microwave, a fly, a soup, a football match, a train, or a child in the subway serve as pretexts to explain the tragic nature of life when death is involved. One with a strong personality and the double capacity of playing with language and using it as a mirror of Mexican reality, sometimes violent, with memorable lines and reflections of great depth." Lawrence Schimel is a perfect, deft translator for Boullosa's marvelous, paradoxical fables. Boullosa's poems exemplify that unsettling lightness that Italo Calvino so admired.
Giuseppe Caputo: Estrella madre [Mother star]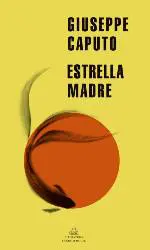 Giuseppe Caputo presents his most recent novel, where a man waits for his mother and no one knows where she is or why she has gone. As he waits, he lives through the sadness and comfort of his neighbors, with whom he is united by a wonderful relationship, full of joy and understanding. Time passes and the protagonist begins to wonder if his mother will return. Caputo catches his readers with a story full of unforgettable, funny, surreal paintings (which at times recall the narrative of films such as Amelie or Big Fish), which always leave a door open for joy, love, laughter, and hope.
Javier Sagarna et al.: Escribir cuento: Manual para cuentistas [Writing stories: handbook for storytellers]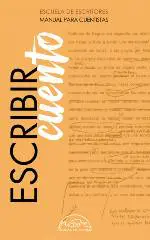 Here you can learn how to write by reading and writing. Desire and conflict. Space and visibility. Time and structural problems. The point of view and the creation of characters. The metaphor of the situation. Voice and narrative tension. The art of good dialogue. Plausibility and memory. Strategies to start and finish our stories. These are just a few of the topics that this one-of-a-kind manual, prepared by the teachers at the Writers' School, walks us through. The book ends with an analysis of Julio Cortazar's story "Letters from Mother."   Through the practical example of one of the best narrators of contemporary literature, storytellers approach all the literary techniques and subterfuge already explained in the previous chapters.
Mariana Enríquez: El otro lado [The other side]
This book brings together a part of Mariana Enríquez's work published in several countries. Most of these texts appeared in the daily press and were produced under tight time constraints, which speaks to the flow of information handled by the author, which was necessary to build these perfectly finished pieces in a short amount of time. This flow is a heritage built over the years, a treasure trove from which she draws, from time to time, an unknown specimen, an author, an almost ignominious musician, and exposes them with the attitude of a prudent fanatic, of a sober groupie, of a fan who would never shame the object of her fanaticism. El otro lado is a sophisticated and unsettling amalgam of nonfiction written by one of the most prominent contemporary writers.
Agustín Fernández Mallo: Pixel Flesh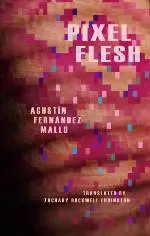 "In Pixel Flesh, superbly translated by Zachary Rockwell Ludington, Agustín Fernández Mallo posits and then destabilizes hypotheses, unifying apparent opposites by revealing them as the poles of a single surface. With inexhaustible curiosity, bracing inversions of logic, and a refusal to hierarchize forms of knowledge, Fernández Mallo zooms in until what appears concrete is returned to abstraction, creating a self-reconfiguring system wherein a map is also an emptiness; algebra, a flame; heat from a circuit board, sweat; and the world, a form of disappearance. Pixel Flesh may begin as a project of postpoetic enumeration, but its poems are permeated with irrepressible feeling and lyricism, suggesting the inseparability of logic and intuition and drawing us to the place where 'a human being is something more than a bit of saliva.'" — Lizzie Davis
Ismael Gavilán: El estanque desnudo [The naked pond]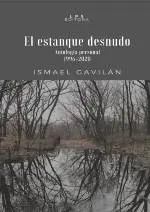 This book gathers a sample of the poems written by Ismael Gavilán between 1996 and 2020. Published texts and several unpublished texts are collected here. In the words of its author, this compilation hoped to be elaborated with criteria that appeal to an idea of representativeness, or the somewhat rarefied concept of "evolution." Words such as "development," "recount," or other similar words are complex to assume, on the understanding that writing, when treated as a kind of living being that is seen in the obligation to publicly show its development under the suggestive instance of a biological metaphor, sometimes lends itself more to misunderstandings than to accurate approximations.
Gisela Heffes: The Mobile Zero of Its Mouth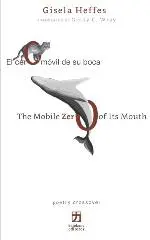 El cero móvil de su boca / The Mobile Zero of Its Mouth is a bilingual (Spanish-English) edition translated by Grady C. Wray.  This work, written by Gisela Heffes, "is a book written as if summer were ending in a few days and, with it, freedom that has been nurtured over a long period of time. From a corner created in a house that could easily be our own, Gisela meditates on her deceased father, nature, current political events, domestic life, family, and elusive happiness. She meditates and works. It is a book about presences, but also and certainly about absences, about refuges. It is written with an air of intimacy like someone quietly reminding us of a secret we already knew." — Marcelo Rioseco
Oswaldo Estrada et al.: Incurables: Relatos de dolencias y males [Incurables: stories of ailments and evils]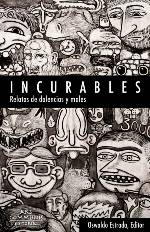 The writing of Mabel Cuesta, Carlos Vázquez Cruz, Carlos Villacorta Gonzales, Claudia Salazar Jiménez, Vera, Melanie Márquez Adams, Naida Saavedra, Liliana Colanzi, Jennifer Thorndike, Oswaldo Estrada, Ramonjo Serra, Juan Vitulli, Azucena Hernández, Mariana Graziano, Daniel Quirós, Rey Andújar, Ulises Gonzales, Sebastián Antezana, Keila Vall de la Ville, and Alexis Iparraguirre turns in orbit around the world of diseases, which is also a world of conflict. If emigrating always causes some kind of injury, the twenty tales included in Incurables show not only a varied set of ailments and ills recreated by a group of Latin American immigrants ranging from belonging to uprooting in the United States, but also the ability of literature to portray violence, long-lasting traumas, wounds that do not heal.
Gabi Martínez: Un cambio de verdad: Una vuelta al origen en tierra de pastores [A change of truth: a return to origins in the land of shepherds]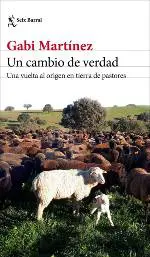 In the middle of winter, Gabi Martinez settled as a pastor's apprentice in Siberia to experience the way of life her mother knew as a child. There, she survived in a shelter without heating or running water, caring for more than four hundred sheep. She soon meets the inhabitants of the area and immerses herself in their different ways of understanding the countryside. That is when she decides to face even greater change. Through a radical experience, this book awakens our environmental consciousness, connecting us with those who came before us and helping us understand our present in order to transform it in favor of a simpler lifestyle, in harmony with nature. Gabi Martínez turns the genre of nature writing into high literature in these pages that are a chronicle of self-learning.
Maggie Nelson: El arte de la crueldad [The art of cruelty]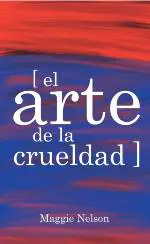 In line with the tradition of Susan Sontag and Elaine Scarry, Maggie Nelson has become a leading cultural critics with this essay on depictions of cruelty and violence in art. From Sylvia Plath's poetry to Francis Bacon's paintings, from Saw's franchise to the performances of Yoko Ono and Marina Abramovic, from Antonin Artaud's theatre to the symbols of Santiago Sierra or Ana Mendieta, Nelson's subtle journey through the artistic landscape offers a model of how fierce ethical convictions can be combined with an equally vigorous defense of art that tests the limits of "good taste," like a tolerable taboo. Translated by Lawrence Schimel.
Guadalupe Nettel: La hija única [The only daughter]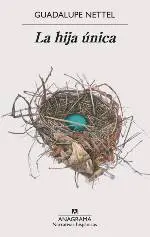 Written with an apparent simplicity, La hija única is a deep and wisdom-filled novel about motherhood, its denial or its assumption; about the doubts, uncertainties, and even feelings of guilt that surround it; about the joys and anxieties that accompany it. It is also a novel about three women, Laura, Alina, Doris, and the bonds of friendship and love that they establish between themselves. A novel about the diverse forms the family can take in today's world. "Nettel reveals the subliminal beauty in beings of strange behavior and carefully probes the intimacy of their souls" (Le Magazine Littéraire).
Andrés Neuman: Casa fugaz [Fleeting house]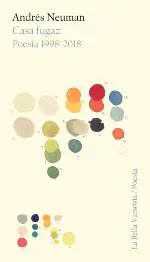 Poetry as a place to take shelter and return, even if we have lost ourselves. As a flash of beauty, a permanent welcome. Andrés Neuman opens the doors of this Casa fugaz, an essential anthology that sums up his poetic trajectory of the past two decades, from the initial Métodos de la noche to Vivir de oído, his most recent book, with the first of ten unpublished texts, selected and revised by their author. One of today's fundamental writers, whose gaze is always rich with amazement, with poetry at the center of his language.
Mónica Ojeda: Las voladoras [The flying girls]
Las voladoras gathers eight tales set in cities, towns, moors, and volcanoes where violence and mysticism, the earthly and the celestial, belong to the same ritual and poetic plane. Monica Ojeda blows us away with an Andean Gothic and shows us, once again, that horror and beauty belong to the same family. Creatures that climb the rooftops and rise to fly, a teenage girl passionate about blood, a teacher who picks up the neighbor's head in her garden, a girl unable to part with her father's dentures, women throwing themselves from the top of a mountain, apocalyptic earthquakes, and a shaman who writes a spell to revive her daughter: all are connected in this book.
Leonardo Padura: Como polvo en el viento [Like dust in the wind]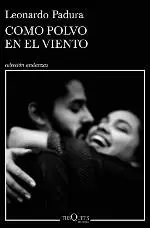 Como polvo en el viento is the story of a group of friends who survived a destiny of exile and dispersal, in Barcelona, in the far northwest of the United States, in Madrid, in Puerto Rico, in Buenos Aires… What did life do to these friends who loved each other so much? What happened to those who left and those who decided to stay? How has time changed? Will the magnetism of the feeling of belonging, the strength of affection, bring them together again? Or are their lives already dust in the wind? In the trauma of the diaspora and the disintegration of ties, this novel is a song to friendship, to the invisible and powerful threads of love and old loyalties. A dazzling novel, a moving human portrait, another peak in the work of Leonardo Padura.
Various authors; Guadalupe Nettel / Jorge Volpi (introduction): Diario de la pandemia [Pandemic diary]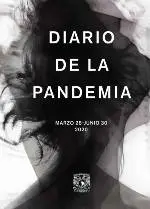 Between 28 March and on 30 June 2020, after the WHO declared the new coronavirus and Covid-19 (the disease derived from it) as a pandemic, the Revista de la Universidad de México convened more than 100 writers—among the most relevant working today—to share their experiences in the midst of an never-before-seen global context, marked by fear and anxiety, but also by hope and empathy. The result is a polyphonic testimony that, from various points of view, accounts for day-to-day life amid isolation, uncertainty, and pain.
Sergio Pizarro: A mitad de camino [Halfway through]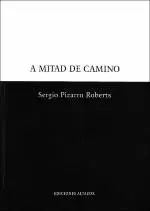 A mitad de camino is an expression that indicates a partial path; the idea of a path, with some direction, that must still be walked. Eventually there will be an end, but the same expression emphasizes the process. We can read the title of this personal anthology as a connotation of development in progress, of becoming "andariego" and even "patiperro." A mitad de camino can be understood as a metaphor for a life journey that the volume's epigraphs suggest, but also as an image of pursuit itself. It is about the search for a poetic voice. Not the evolution of this voice, because there is no biological comparison, but conceptions of the word that are distinct and still complementary.
Felipe Restrepo Pombo: Perfiles Anfibios [Amphibious profiles]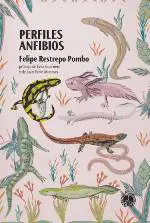 Prologue by Leila Guerriero & Juan Pablo Meneses. Editor, journalist, and writer Felipe Restrepo Pombo has done himself the favor of accomplishing two things: first, having the drive and wisdom to insist until he gets what he wants (interviews with these celebrities), and second, refraining from believing what their representatives tell him about them, staying firmly anchored to the idea that behind every celerity there is a human being. The lives of people who have shaped the past decade in Latin America: Juan Manuel Santos, Jorge Ramos, Ingrid Betancourt, Mario Vargas Llosa, Gael García and Diego Luna, Gastón Acurio, Ruven Afanador, Antanas Mockus, Alejandro Gonzalez Iñárritu, René Redzepi, and Juanes.
Daniel Saldaña París: Ramifications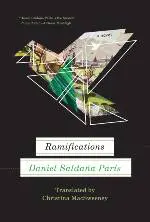 Folding and refolding origami frogs, extracting the symmetrical veins from leaves, retreating to an imaginary world in his closet: after Teresa walked out the door one July afternoon in 1994, her son filled the void she left with a series of unusual rituals. Twenty-three years later, he lies in bed, reconstructing the events surrounding his mother's disappearance. Did she actually join the Zapatistas in the jungles of Chiapas, as he was led to believe? He dissects his memories of that fateful summer until a startling discovery shatters his conception of his family's story. Daniel Saldaña París returns with an emotionally rich anti-coming-of-age novel that wrestles with the inherited privileges and crimes of masculinity. Translated by Christina MacSweeney.
María Sánchez: Almáciga
An illustrated poetic glossary that collects words from a rural environment at risk of disappearing. María Sánchez has become one of the most recognized voices in the defense of the rural world and the dignification of its culture. From this endeavor was born Almáciga, a collaborative project in which she collects words associated with the countryside so they do not fall into oblivion. This gathering is now available in the form of a book, a poetic glossary that smells of stony earth and light, illuminated with beautiful illustrations by Cristina Jiménez. María Sánchez regularly participates in radio, digital, and paper media, where she talks about literature, feminism, livestock and culture, and the rural environment.
Juan Villoro: Examen extraordinario: Antología de cuentos [The extraordinary examination: a short story anthology]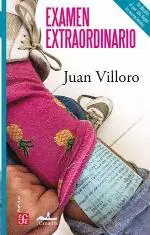 More than a gesture of triumphalism, this volume has an eagerness for repechage. The stories gathered here await a second encounter with the reader, the final arbiter of all literature. But this rematch is not granted for just any reason, but as a confirmation of the qualities of an out-of-the-box pen. The vision of the chronicler, the scope of the novelist, the subtle ability to move of the playwright: the arsenal of resources of an author as unique as Juan Villoro is presented in this volume as an extraordinary examination in which, without a doubt, the only one who will advance is a genre that admits no distractions: the short story.
María Wernicke: Some Days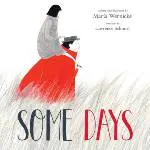 From an Astrid Lindgren Memorial Award nominee comes a touching narrative of the family.  This book is the story of a young girl who tells her mother about a passageway in their yard. Down this passageway, it is not cold, there is no danger, and nothing bad can ever happen—and the person she longs for is with her again. The only problem is that, on some days, the passageway is not there. But maybe, together, mother and daughter can find a way to carry that feeling with them always. First published in Argentina, this lovely picture book will tug on the heartstrings of anyone who knows what it means to miss a loved one. Translated by Lawrence Schimel, this book will be published in November 2020.
Compiled and translated by Claudia Cavallin