Ximena de dos caminos. Laura Riesco. Lima: Penguin Random House, Lumen, 2020. 284 pages.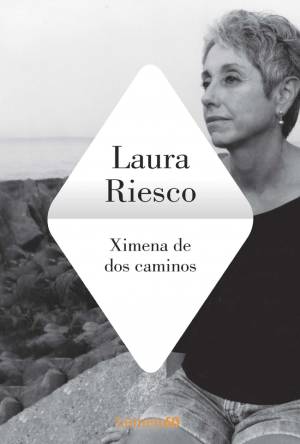 In 1994, Ediciones Peisa published Ximena de dos caminos (translated as Ximena at the Crossroads)1, the second novel by Laura Riesco (La Oroya, Peru, 1940 – Ogunquit, Maine, 2008). Celebrated by Peruvian critics and the object of study for theses and innumerable works, it has been read as a trailblazing coming of age story in Peruvian narrative, one which boasts countless novels but whose protagonists are men. Ximena has also been characterized as breaking with the conventions of the urban realist novel, of indigenism, and of neo-indigenism; and yet, it does not fail to address the social conflicts, injustices, and inequities of Peru's fragmented society.
Ximena can be read as the coming of age of a writer as well, inasmuch as it alternately narrates the processes used by Ximena, Laura Riesco's alter ego, as revealed in the final chapter, "La despedida" [the farewell]. The novel is a journey through memory where an encounter with the young girl she used to be becomes essential for the woman to continue living: "Por más lejos que estés (…) no podrás olvidar tus primeros años y los cuentos que escuchaste en tu niñez irán a tu lado siempre (…). Un día tendrás que arrancarte de esos años para seguir adelante en el camino de otros cuentos" [No matter how far away you are (…) you cannot forget your early years and the stories you heard in your childhood will always be with you (…). One day you will have to tear yourself away from those years to move on to other stories] (p. 282), the woman tells the young girl. The paths that Ximena travels along mirror the paths of writing and the "use of words," both without an H, as our Peruvian poet José Emilio Westphalen would say, and with an H, according to our other dear poet José Watanabe.2 It is novel where words heal, transform, liberate, reveal.
Ximena de dos caminos is divided into seven chapters, vignettes, episodes that appear in the following order: "Los juguetes" [the toys], "La ahijada" [the goddaughter], "Los primos" [the cousins], "Alcinoe II o las tejedoras" [Alcinoe II or the weavers], "La costa" [the coast], "La feria" [the fair], and "La despedida" [the farewell]. Although seemingly autonomous, as Laura Riesco experiments with an unconventional narrative, full of ellipse and eluding causality and temporal order, we perceive the world through the eyes of a young Ximena and through the voice of an adult, who we meet in "La despedida" [the farewell], in each of them. And that voice and gaze lead us down the many paths that are revealed from various conditions, identities, hierarchies that transcend dichotomies: mountain and coast / Spanish and Quechua / man and woman / privileged and marginalized / traditional and rebellious / white and indigenous / oral and written / Andean traditions and Western culture. In Ximena, these old but no less valid stereotypes, oppositions, and dichotomies are called into question, they plunge us into uncertainty and challenge us complexify our gaze, to learn and reflect.
Laura Riesco began writing Ximena de dos caminos without thinking of publishing; she wanted to rescue her "imagined memories" and her "mother tongue," which was Spanish. That was enough because, not without a certain irony she wondered, "Who would be interested in a little girl's stammering struggle in search of knowledge in such slow prose?"3 She managed to learn, before her untimely and regrettable death in 2008, that she was wrong; by traveling Ximena's roads, we encounter our own fears, contradictions, and guilt, our difficult inner worlds, our tumultuous and divided country.
Although published in 1994, six years before the end of the century, I truly believe that Ximena de dos caminos is the great Peruvian novel of the 21st century. Its re-release is the right move; and the next right move would be for a publisher to be interested in publishing "La tentación de Miroslava Cupranovich [The temptation of Miroslava Cupranovich]," Laura Riesco's third novel, which was left unfinished but practically complete.
Giovanna Pollarolo
Translated by Eric Holman
1 Ximena at the Crossroads. Translated by Mary G. Berg. Published by White Pines Press (May 1998).
2 Translator's note: José Emilio Westphalen has a work titled El uso de la palabra and José Watanabe has a work titled El huso de le palabra. In the latter, Watanabe adds an "h" to evoke the idea of stitching words together by combining the words usar [to use] and hilar [to stitch].
3 Riesco, Laura. "Al rescate de la palabra y de un Perú lejano" [The rescue of the word and of a faraway Peru]. in: Hispania, Vol. 81, N 1 (March, 1998), pp. 69-74.
Giovanna Pollarolo studied Literature in the Facultad de Letras of the Pontificia Universidad Católica del Perú (PUCP). She has published the verse collections Huerto de los olivos (1986), Entre mujeres solas (1991, 1995, 2000), La ceremonia del adiós (1997, 1998), and Entre mujeres solas. Poesía reunida (2013). In the late eighties and nineties she wrote screenplays, in collaboration with Augusto Cabada and Enrique Moncloa. As a fiction writer, she has published the short story collection Atado de nervios (1999), the novel Dos veces por semana (2008, 2015), and Toda la culpa la tiene Mario (Planeta, 2016). As an academic researcher, she has published various articles in specialized journals. In 2015, she published De aventurero a letrado. El discurso de Pedro Dávalos y Lissón (Universidad del Pacífico, 2016) and Nuevas aproximaciones a viejas polémicas: cine y literatura (editorial fund of the PUCP, 2019). She currently teaches full time at the Pontificia Universidad Católica del Perú and is director of their Master's program in Creative Writing.
Eric Holman is a graduate student at the Middlebury Institute of International Studies at Monterey studying Translation and Interpretation. He holds bachelor's degrees in Spanish and International Area Studies from Saint Mary's College of California.