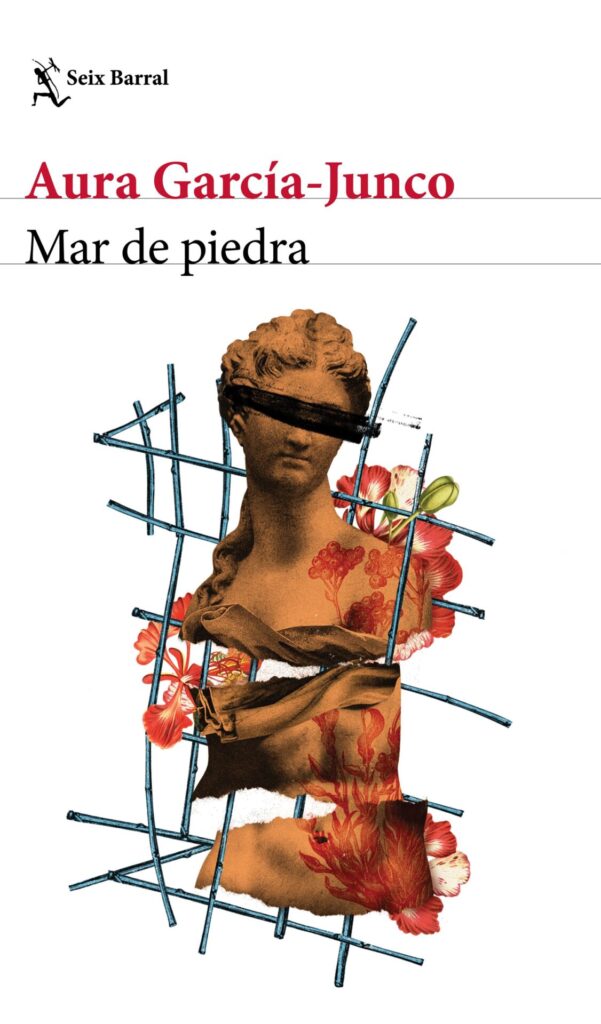 Aura García-Junco: Mar de piedra
Facing one of the most frequented avenues, Madero is occupied by the statues of hundreds of women, men, and even children who have disappeared day after day. This unusual phenomenon coincides with the spread of mattangs––maps that, according to believers, reveal the fates of those who know how to read them––and whose cult has taken hold of the capital. Skeptical, Professor Sofía finds the trace of a stone being, left by a ghost from the past, on one of these trails; the current of the cosmos will lead her to the possible origin of her disappearance. In this dystopian and gray city, a university professor, a recovering alcoholic, and a furious woman who denies fate find their way through a society that has become accustomed to seeing their peers vanish, but in which there are also those who refuse to forget.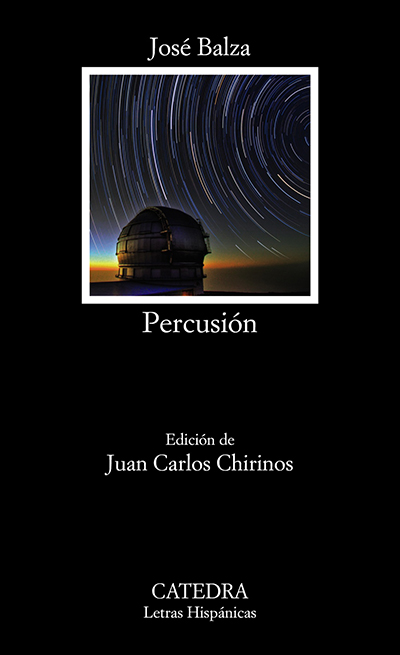 The full narrative oeuvre of José Balza (1939) constitutes an exercise in unstoppable creative freedom, in which one act of writing leads to another. Characterized by rigor and compositional intelligence, Percusión, first published in 1982 and republished by Catedra in 2022, became a classic of Venezuelan literature practically from the moment it first saw the light, and not just because it represents one of the most radiant moments of the author's work, but also because its originality and craftsmanship (in it, the narrator takes us down a linguistic stream that runs parallel to his monumental journey from city to city) make this novel a true literary revelation.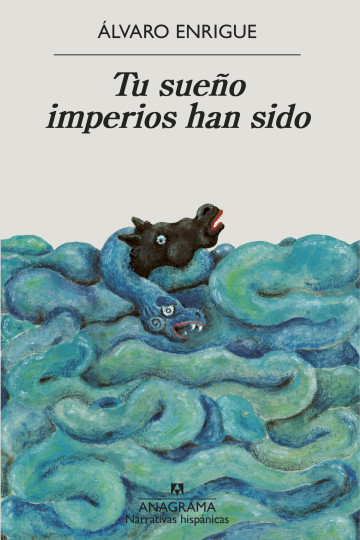 Álvaro Enrigue: Tu sueño imperios han sido
Hernán Cortés enters Mehxicoh-Tenoxtitlan with his nine captains, two translators, his troops, and their horses. There, the princess Aotoxtli, sister and wife of Moctezuma, treats them to a meal,  accompanied by the priests, and later the emperor Moctezuma himself will welcome the leader Cortés. The Spanish are well-received, but one of Cortés' subordinates, Jazmín Caldera, doesn't dare tell him that the concern was never how to get to Tenoxtitlan, but rather how to get out of it once they were inside. How to approach history through fiction? Álvaro Enrigue has written a powerful narrative: a possible version of the encounter that changed the history of the world, a novel wrapped in mystery, violence, the lust for power, and dreams that were once part of empires.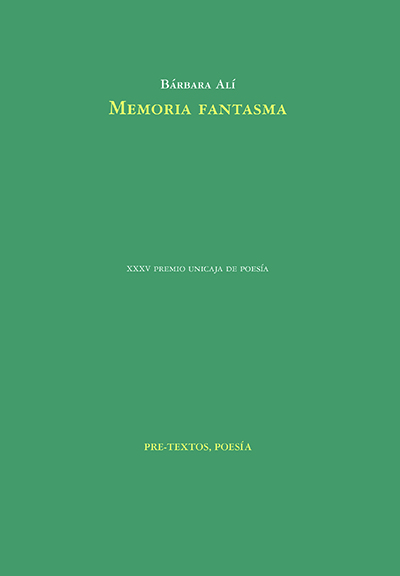 Bárbara Alí: Memoria fantasma
Memoría fantasma is immersed in the reconstruction of the memory of a missing father. From games linked to invention, the dictionary, dialogues with other characters and the narration of dreams, the poet seeks a story that breaks through the silence of History and a fabric that is both home and shelter. This is a wholly free, surprising, and self-conscious collection of poems, somewhat wild but at the same time sustained, with courage but without shrillness, made up of small fragments that are carried with a certain violence from one place to another, sometimes abruptly, sometimes delicately. It contains great moments and spaces of transition.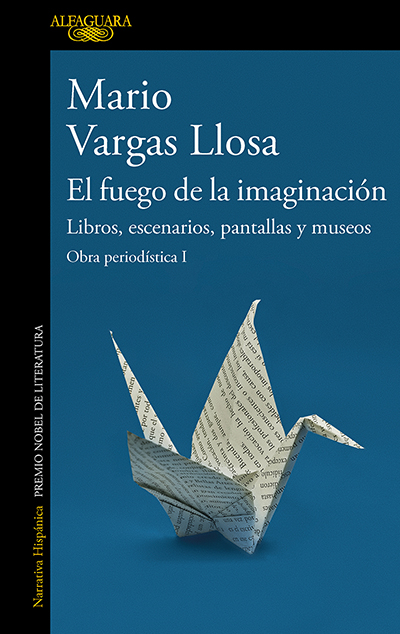 Mario Vargas Llosa: El fuego de la imaginación: Obra periodística I
For more than sixty years, Mario Vargas Llosa has worked intensely as a columnist. His texts published in written media around the world are a kind of intellectual, literary, and political autobiography that he has constructed to the rhythm of current events at all times. With this first volume, which is dedicated to culture, Alfaguara begins the publication of the entire journalistic work of this master of world literature. These chronicles and articles are a testament to a life dedicated to reading, to the contemplation of art, to deep reflection on the events of history, to the development of the progress of humanity, and to culture as the fertile ground of freedom and civilization.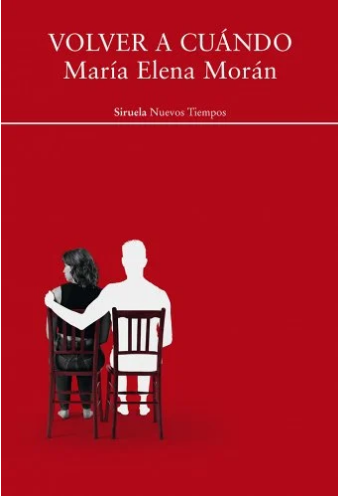 María Elena Morán: Volver a cuándo
With a colloquial tone, both musical and highly suggestive, and with expressive discoveries, Volver a cuándo speaks through the drama of a family affected by the social consequences of post-Chavismo, of how the ideals and hopes of people in the world survive under shaky conditions in a minefield of reality. Or, as Pilar Quintana points out: "With her rich and self-confident prose, which does not stop, like a river or a marathon, María Elena Morán brings chaos to life. A novel to feel first-hand the tragedy of Venezuela and its migrants. A new voice that is worth reading."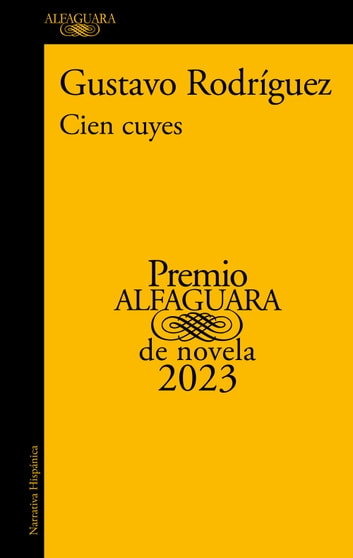 Gustavo Rodríguez: Cien cuyes
There is a structural, subterranean violence that runs through Peru these days, as convulsive as it has been for centuries, a "latent but more dangerous violence," according to Gustavo Rodríguez, winner of the 2023 Alfaguara Novel Prize. Cien cuyes speaks to such violence as the winner of the twenty-sixth edition of this award. The jury, chaired by Argentine author Claudia Piñeiro, highlighted the winning work as a "tragicomic novel, set in today's Lima, which reflects one of the greatest conflicts of our time: we are increasingly long-lived and hostile to our elders. A riveting book whose protagonists care, are cared for, and defend dignity to its ultimate consequences."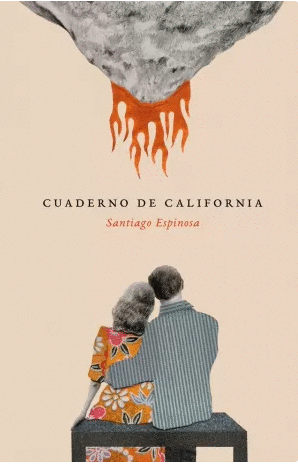 Santiago Espinosa: Cuaderno de California
Between the sea and the mountains, and more precisely, between the force of the tide and the imminence of earthquakes, the back-and-forths of Cuaderno de California emerge. Here vulnerable, poetic, and political observation of the external landscape causes incessant movements within the internal landscape of a couple (two very old souls) who travel: sometimes there are tiny movements, other times near-earthquakes. A chronicle of travel and memory and a dialogue of love, Santiago Espinosa's work is wise in its beauty and beautiful in the depth of its reflection: it is not easy to think so sharply when we are so moved, taking pause before the beauty that captures us.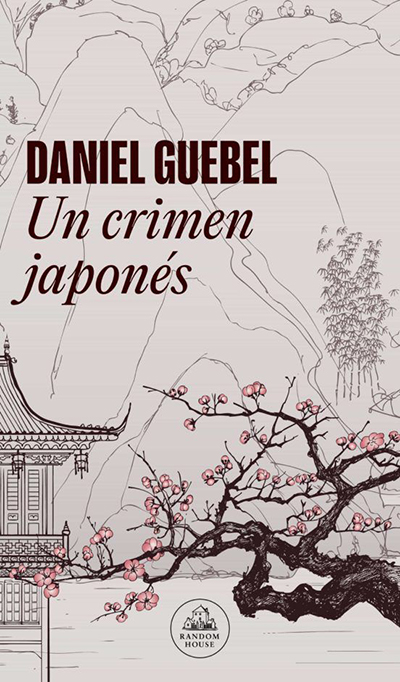 Daniel Guebel: Un crimen japonés
"A son should not live under the same sky as his father's murderer." This exquisite novel set in medieval Japan begins with this phrase from Confucius. Yutaka Tanaka, the feudal lord of Sagami province, must avenge the death of his father, assassinated by a band of masked samurai. The investigation of the crime throws him into battlefields, court intrigues, and betrayals. Like a Prince Hamlet lost in the folds of a country he does not understand, Yutaka will face the fascination of automata, the sentimental maneuvers of Lady Ashikaga, and the secrets of sokushinbutsu.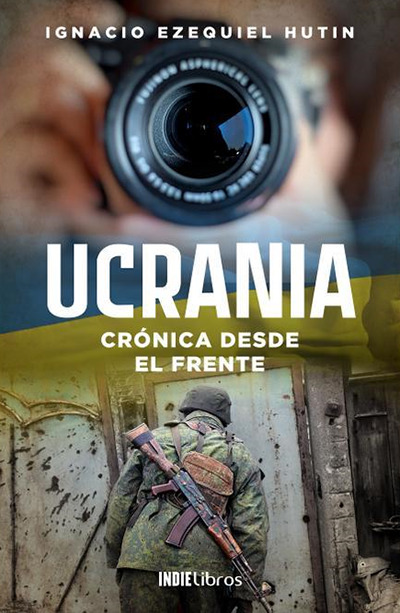 Ignacio Ezequiel Hutin:
Ucrania: Crónica desde el frente
The conflict between Russia and Ukraine, which has now lasted for almost a year, bears many years of history. Argentine journalist Ignacio Ezequiel Hutin is one of those who knows the background best; he was there while he traveled the most unwelcoming corners of Europe as a correspondent. The result is a book in which he narrates the harshness of the war in first person: Ucrania: Crónica desde el frente. On one side and on the other, he sees suffering, decadence, and ideals that are sustained against all adversity; fighters from places as far away as Latin America, and even bitter statements: "Sometimes they shoot not to defeat the enemy but because on days when there's shooting you get paid more."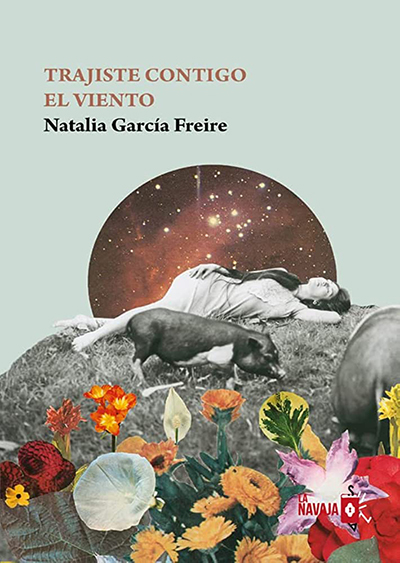 Natalia García Freire: Trajiste contigo el viento
In this novel, readers become another inhabitant of Cocuán and are swept away by an overflowing language that blurs the border between dreams and reality. In Trajiste contigo en viento, Natalia García Freire once again portrays the hypnotic Andean universe, a privileged setting of her imagination, unique in contemporary Latin American literature. The voices of nine characters—Mildred, Ezequiel, Agustina, Manzi, Carmen, Víctor, Baltasar, Hermosina, and Filatelio—tell us of the past and present of a condemned place, as well as the miracle of the Mother-God on Earth.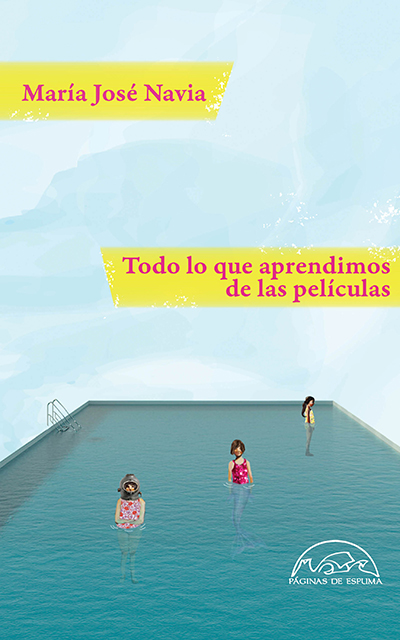 María José Navia:
Todo lo que aprendimos de las películas
"Fathers and mothers and couples and friends and ultrasound scans, dangerous rooms, altered visions, and the imminent possibility of the end of all things are projected on the screen of Todo lo que aprendimos de las películas by María José Navia's magical illumination. Ten storylines that end up forming the same mental feature film and are read/seen not as fairy tales but rather as haunted stories waiting for the arrival of that great tornado that will take them far away and return them to that place where they never wished to be forsaken. In the most technicolor black & white, Navia demonstrates all that readers might learn from reading her––from the opening acknowledgement to the very end, please, shhh, make no sound––in the most eloquent, riveting, and grateful of the silences and all its luminous darkness." – Rodrigo Fresán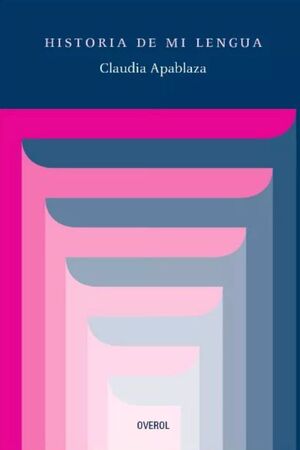 Claudia Apablaza: Historia de mi lengua
Historia de mi lengua is a hybrid text, falling between the personal diary and the essay, written in short, fragmented images. Moreover, the Spanish edition of Historia de mi lengua appears with two new texts regarding the Chilean author (published by Overol) and accompanied by eight collages by Xoana Elías, an Argentine visual artist based in Barcelona, who has developed very characteristic and personal graphic work through collage. Her works of art, usually in black and white, investigate the possibilities of minimalism, offering suggestive and poetic images.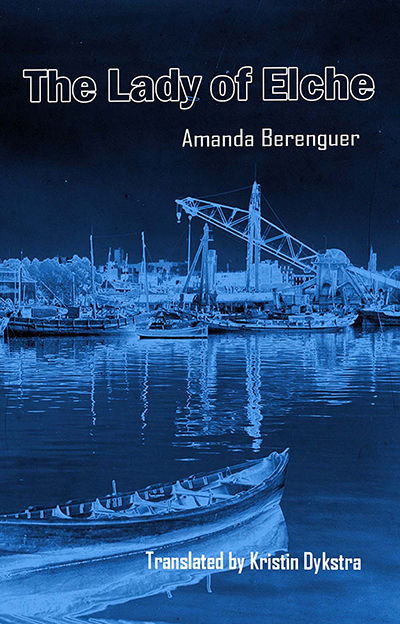 Amanda Berenguer: The Lady of Elche, translated by Kristin Dykstra
"Amanda Berenguer's poems from the 1980s collected under the title of The Lady of Elche are, like the unburied sculpture of the title, an enigma of identity, history, and memory constructed through shards of language cutting through time and space. The poetic voice emerges in Montevideo, in Spain, in the Grand Canyon, in New York, in search of self and connection. Berenguer's images are as jarring and blunt as the 'mandrake moon,' which 'stuck nightmares / and perversion into both sockets of my eyes,' and as haunting and fluid as 'an oscillating forest of submerged cadavers / feet shackled in cement cubes.' Dykstra's phenomenal translations are works of art themselves, poignantly rendering Berenguer's shifting registers and movement through the far reaches of modernity into English-language poetry." – Juliet Lynd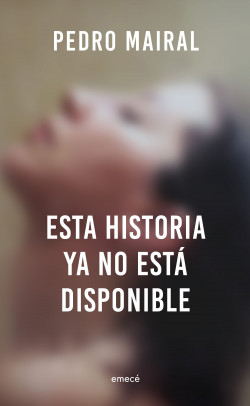 Pedro Mairal: Esta historia ya no está disponible
"There's a lot of humor in these pages, almost always the kind that shows up without us having to look for it; especially when writing becomes a way of prolonging solitary conversations. This is a book about someone who comes up with poems on the bus, stories on a taxi, someone who, perhaps towards the end of the walk, puts together these whispering and semi-miraculous texts. The themes are deliciously diverse: fatherhood, too many books, vocational conflicts, the hustle and bustle of love and friendship, and above all, the desire to learn, suddenly, a little more about the world. I don't think it's possible to refer to this book without emphasizing, even if just in passing, the word wisdom." – Alejandro Zambra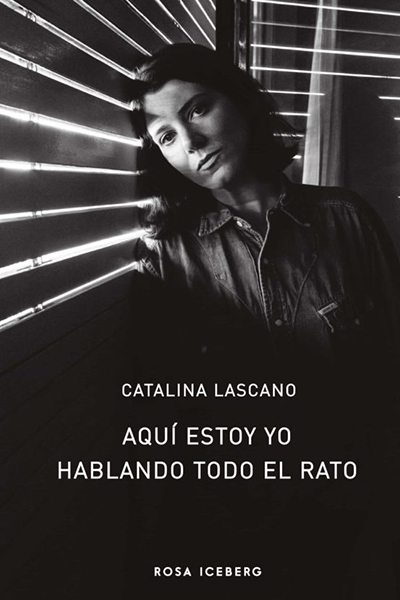 Catalina Lascano: Aquí estoy yo hablando todo el rato
What does it mean to be a daughter, a son? There are many answers: we have heard some from Philip Roth, Vivian Gornick, Delphine de Vigan, Mauro Libertella, and Richard Ford, among others. In Catalina Lascano's debut novel, being a son means being a detective: investigating the story of a family, hidden under years of silence in drawers, boxes, envelopes, letters, cassettes, and photo albums. But it also means being a thief: stealing these clues, from both father and mother, in order to write your own version of the story.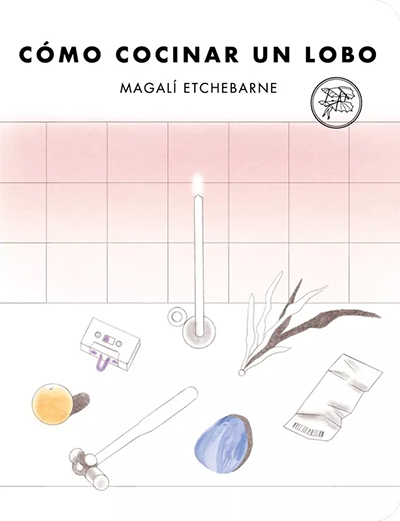 Magalí Etchebarne: Cómo cocinar un lobo
"An afternoon dies and all the questions appear, but so do new certainties. It's like learning a new language: the language of poetry. Now, Magalí Etchebarne has to take apart her house, exploring it again, one last time, this time empty. You can't help but think of Anne Carson: 'If prose is a house, poetry is a man on fire running quite fast through it.' But, whether she likes it or not, this fire is under control. It's a fire moderated by someone who's suffering her very own desperation." – Marina Mariasch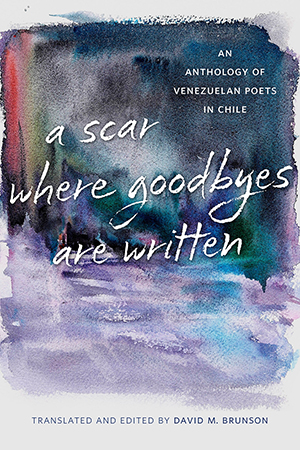 Various authors: A Scar Where Goodbyes Are Written: An Anthology of Venezuelan Poets in Chile, translated and edited by David M. Brunson
A Scar Where Goodbyes Are Written is a bilingual anthology of poetry written by fifteen Venezuelan poets who are currently residing in Chile. Edited and translated by David M. Brunson, the volume encompasses the work of young poets coming from many different circumstances. Some have already published several books, while others have just begun their careers as writers. The vast majority of the original Spanish texts appeared in books, anthologies, and magazines across Chile, Venezuela, and elsewhere in the Hispanosphere. […] Begun during Brunson's travels in Chile amid the 2019–2020 protest movement, this dual-language collection aims to elevate the individual voices of each migrant poet, to connect them with new readers, and to enrich the body of literature available in English.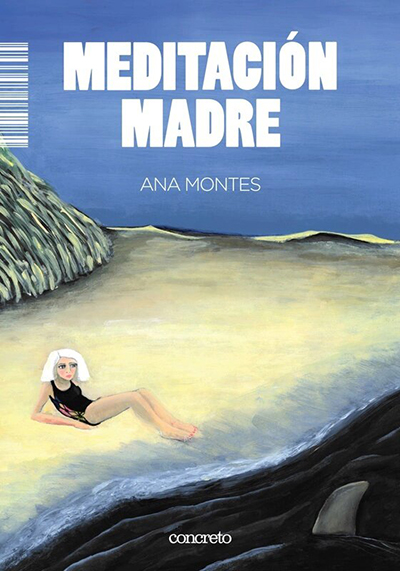 Ana Montes: Meditación madre
In the eleven stories that make up Meditación madre, a savage energy leads the characters to the edge of overflowing and threatens to destroy everything in its path. Desire becomes obsession and obsession brings with it the immanence of disaster. In this book, Ana Montes shows that the everyday and the domestic also have their devastating side.
Spanish-to-English translations by Jenna Tang