Selva Almada: No es un río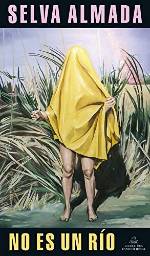 Enero and El Negro take their dead friend Eusebio's teenage son, Tilo, to go fishing. While they drink and cook and talk and dance, they also cope with ghosts of the past and the present, which are made confused by the mood wandering between wine and drowsiness.
This novel flows like a river, making it a long conversation about the fondness between creatures who love each other: mothers, children, siblings, lovers, and godchildren. It is a system that is mixed with reality and dreams, facts and speculations, humans, along with animals and plants, islanders, water, night, fire, fish, and bugs.
Rodrigo Arriagada-Zubieta: Una temporada en la cabeza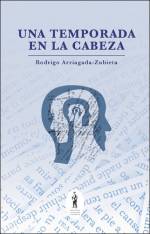 Una temporada en la cabeza is a collection of poems that brings together a large sample of Rodrigo Arriagada-Zubieta's initial production. In this young poet's works, two ideals that the genre have set aside in recent years gradually and slowly persist. This is an ideological and aesthetic commitment. We face a dialogue-focused poetry that produces multiple effects, introducing self-referentiality through the destruction of lyrical focus. Arriagada-Zubieta's poetry affirms that blurry space where an expansive, hallucinatory subjectivity is constructed, which is affirmed and embodied in hermetic and elliptical images. – Juan Arabia
Alberto Barrera Tyzska: The Last Days of El Comandante, translated by Rosalind Harvey and Jessie Mendez Sayer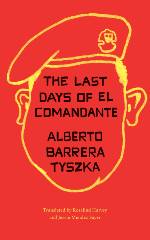 President Hugo Chávez's cancer looms large over Venezuela in 2012, casting a shadow of uncertainty and creating an atmosphere of secrets, lies, and upheaval across the country. This literary thriller follows the connected lives of several Caracas neighbors consumed by the turmoil surrounding the Venezuelan president's impending death. Retired oncologist Miguel Sanabria, seeing the increasingly combustible world around him, feels on constant edge. He finds himself at odds with his wife, an extreme anti-Chavista, and his radical Chavista brother. These feelings grow when his nephew asks him to undertake the perilous task of hiding cell-phone footage of Chávez in Cuba. Fredy Lecuna, an unemployed journalist, takes a job writing a book about Chávez's condition, which requires him to leave for Cuba while his landlord attempts to kick his wife and son out of their apartment. Nine-year-old María, long confined to an apartment with a neurotic mother intensely fearful of the city's violence, finds her only contact with the outside world through a boy she messages online.
Mario Bellatin: Mrs. Murakami's Garden, translated by Heather Cleary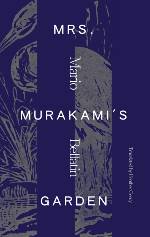 From the groundbreaking author of Beauty Salon, The Large Glass, and Jacob the Mutant, Mario Bellatin delivers a rousing, allegorical novel following the widowed keeper of a mysterious garden. When art student Izu's teacher asks her to visit the famous collection of Mr. Murakami, she publishes a firm rebuttal to his curation. Instead of responding with fury, the rich man pursues her hand in marriage.
When we meet her in the opening pages, Mrs. Murakami is watching the demolition of her now-dead husband's most prized part of the estate: his garden. The novel that follows takes place in a strange, not-quite-real Japan of the author's imagination. But who, in fact, holds the role of author? As Mr. Murakami's garden is demolished, so too is the narrative's authenticity, leaving the reader to wonder: did this book's creator exist at all?
Mario Bellatin has revolutionized the state of Latin American literature with his experimental, shocking novels. With this brand-new, highly anticipated edition of Mrs. Murakami's Garden from lauded translator Heather Cleary, readers have access to a playful modern classic that transcends reality.
Daniel Borzutzky: Written After a Massacre in the Year 2018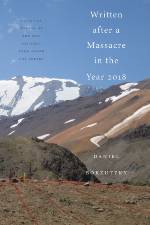 In Written After a Massacre in the Year 2018, Daniel Borzutzky rages against the military industrial complex that profits from violence, against the unjust policing of certain bodies, against xenophobia passing for immigration policy, against hate spreading like a virus. He grieves for children in cages and those slain in the Tree of Life synagogue shooting in Pittsburgh. But pulsing amid Borzutzky's outrage over our era's tragedies is a longing for something better: for generosity to triumph over stinginess and for peace to transform injustice. Borzutzky's strident language juxtaposes the horror of consumer-culture violence with its absurdity, and he masterfully shifts between shock and heartbreak over the course of the collection. Bleak but not hopeless, Written After a Massacre in the Year 2018 is an unflinching poetic reckoning with the twenty-first century.
Alejandro Castro: Parasitarias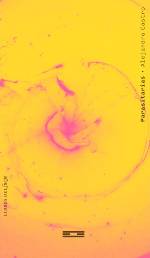 This book, in which the parasite is a condition of language, makes of the cave a place for the elaboration of the foundational ritual of our civilization: mourning. From the cavern, stones become the tools with which to write a pain that becomes a stroke, a claw scratch, the last word, the word broken in every verse and speaking from every verse of its own destruction.
This is the story of a castaway from language, hurled out into the radical wilds of islands and desert. In the cave, literature leaves its remains and its bones, and poetry makes with them an extreme language with which to reveal neglect and death, but also another life: a little life whose path opens through remoteness and solitude. – Gina Saraceni
Juan Cristóbal Castro: Arqueología sonámbula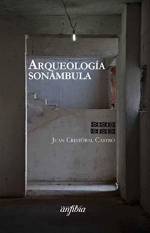 An experimental book that, using autofiction and other literary mechanisms, works through the ruin and decay of Venezuela's revolutionary experiment, reactivating another form of utopian desire. Juan Cristóbal Castro's Arqueología sonámbula is a much-needed text, an amphibious animal that outlines the past twenty years of Venezuela's history. Its central axis is the ruin as the material and symbolic register of the country's decay and crisis, as well as a repressed oneiric residue that returns in the protagonist's intimate family story. Using a combination of discursive resources, including annotation, inner stories, theoretical quotations, photos, critical argumentation, historical archives, and footnotes, Castro assembles a narrative and conceptual artefact that destabilizes each of these forms and weaves a network of unforeseen connections between the materiality of ruin, theoretical reflection on remains and spectrality, Venezuela's political and social situation, the private and sentimental life of the character, and a surprising library of Venezuelan history, literature, culture, and art. This books goes in and out of a country through a singular, innovative literary strategy that combines historical and theoretical rigor with an affective, sensitive dimension that reveals other possible readings of the Venezuelan conflict. In this work, worn-down matter reaches for the beauty of that which hurts and ends.
Federico Falco: A Perfect Cemetery, translated by Jennifer Croft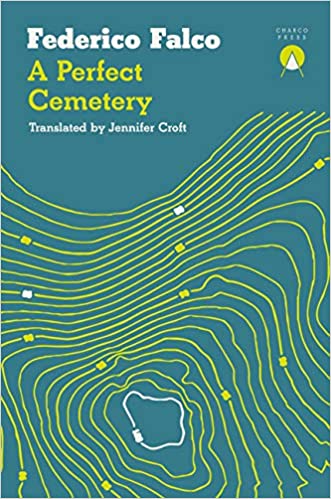 In the middle of a blizzard a widow is looking out at the ruin of her late-husband's garden, when suddenly she sees a woman running naked in the falling snow. After telling her parents she is abandoning her Christian faith, a girl becomes infatuated with a Mormon missionary who reminds her of a boy killed in her village years before. When his family's home is lost, a father desperately offers his daughter's hand in marriage to anyone who will take them in. And a town's mayor tries to fulfil his father's dying wish: to design the perfect cemetery.
In a series of interlinked stories written in disarming, darkly humorous prose, Federico Falco explores themes of obsessive love, romantic attachment and the strategies we must find to cope with death and painful longing.
Vera Fogwill: Buenos, limpios y lindos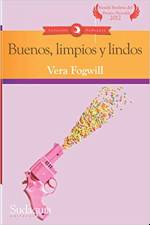 Ana, an archivist whose job consists of processing death certificates, dies in front of her young son, who is left alone with her body. In her last living days, it's all a flashback. She goes over her life during the past six months, along with those of the people who died on the same day as her and who, half a year before, had all made a decision that would change their destinies forever. A provocative, polemical, heartbreaking, and exciting novel. Contemporary concerns based on real events put forward a social critique in a deep and fun novel with a plot filled with intrigue, hilarious at times and very raw at others, where the different storylines intertwine from the asphyxiating beginning until the final release.
Enza García Arreaza: Cosmonauta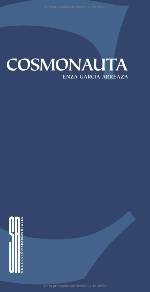 Cosmonauta, the second verse collection from Enza García Arreaza, is a journey between genres. Prose poems, verse poems, and collages highlight memory, displacement, and the distance we all become in the midst of catastrophes. Here are the author's obsessions: writing, childhood, her readings, family life, life at its limits.
"Every cosmonaut is, in the end, a castaway. One need only imagine that space that cowardice leads us to call outer, that vastness that resists both vision and imagination. And place in the midst of it a human body, covered in a second skin as thick as it is tiresome, breathing only thanks to a long umbilical cord. This is the castaway status presented to us by Enza García Arreaza in Cosmonauta, woven through poems that are also postcards from an astronomical distance. Conclusive, palpable childhood, family life with its court of trivial and horrendous miracles, migration with no end goal, love full of subterranean dangers: these poems make us crudely pass through these scenes, through these vignettes, floating like one who takes a chance on a journey to some remote place, organized by forces we scarcely understand. That is to say, it makes us repeat what García Arreaza has already done for herself: casting her voice into outer space, where a fierce vegetation awaits us all, where animals with deep eyes and long fangs await. This is a book unafraid to traverse strange gravities and magnetisms, that dares to leave behind the world of the known. And all of us who have left our homes behind know we are, in the end, cosmonauts." – Adalber Salas Hernández
Fernanda García Lao: Out of the Cage, translated by Will Vanderhyden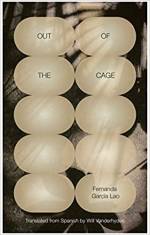 Out of the Cage opens in 1956, in Argentina, with the freakish death of Aurora Berro, and descends into a dark philosophical exploration of humanity and mortality. In the midst of her family's celebration of a national holiday, an LP, careening through the air like a "demented boomerang," severs her jugular. Her family—an agglomeration of perversions, deformities, and obsessions—seems at first not to notice, singing on. Aurora is left behind in a voyeuristic limbo as an omniscient first-person narrator, to observe the depravity of her family and reflect on the farce of her life and human existence.
Miguel Gomes: Llévame esta noche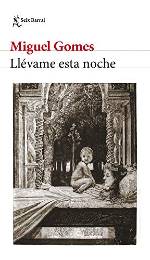 David de Sousa returns to Caracas to be with his ailing mother in what will seemingly be her final days. After many years of absence, this visit opens the door to a reflection that delves not only into death but also into desire, uprootedness, erudition and barbarity, aesthetics and pain.
"Making use of the contrast between the narrator's sophistication and the savage nature of reality, the writing travels through memory, always searching for and testifying to lost territories: family, homeland, love… With this new novel, Miguel Gomes consolidates his original, unique voice, one that is indispensable in the panorama of present-day Latin American literature." – Alberto Barrera Tyzska
Arturo Gutiérrez Plaza: Intensive Care, translated by Arthur Malcolm Dixon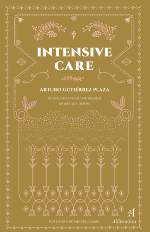 Intensive Care is an absolutely realized book, lucid, always moving, full of suggestions that hit the target of imagination. Its thematic matrices evolve, complement each other, and are finally fused in a glimpse of the mystery to which the poet aspires. – Miguel Gomes
Andrea Jeftanovic: Theatre of War, translated by Frances Riddle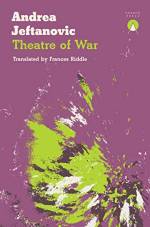 A powerful novel depicting the devastating psychological effects of war, political violence and domestic abuse. This is a story narrated from the point of view of a nine-year old girl, Tamara, who takes in the intricacies of the survival strategies of the world she inherits, marked by poverty, unspeakable trauma, trapped scenarios. Theatre of War takes us on a desolate journey into the reconstruction of memory—a universal question that here turns into a reflection on how giant historical events can affect the seemingly insignificant lives of nameless individuals. Tamara, protagonist and narrator, faces the ghosts of a very tangible past that includes her father's war (an immigrant from former Yugoslavia), a very conflictive family life, suicides, lost landscapes, inherited trauma, absent siblings and a mother who, due to an undefined illness, has suffered from partial memory loss and cannot recognise her own daughter.
Daniel Loedel: Hades, Argentina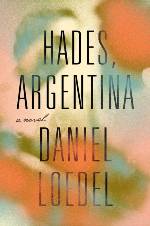 In 1976, Tomás Orilla is a medical student in Buenos Aires, where he has moved in hopes of reuniting with Isabel, a childhood crush. But the reckless passion that has long drawn him is leading Isabel ever deeper into the ranks of the insurgency fighting an increasingly oppressive regime. Tomás has always been willing to follow her anywhere, to do anything to prove himself. Yet what exactly is he proving, and at what cost to them both?
It will be years before a summons back arrives for Tomás, now living as Thomas Shore in New York. It isn't a homecoming that awaits him, however, so much as an odyssey into the past, an encounter with the ghosts that lurk there, and a reckoning with the fatal gap between who he has become and who he once aspired to be. Raising profound questions about the sometimes impossible choices we make in the name of love, Hades, Argentina is a gripping, ingeniously narrated literary debut.
Ricardo Montiel: S, M, L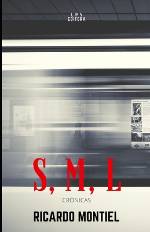 S, M, L has a goal. Its author persists in putting a finishing touch on diverse dilemmas. Love, losses, battles for subsistence, detachment, human emptiness, the condition of annihilation, selfishness, and power struggles form the edges of this direction of the self, which speaks out for a truth to serve as utopia, salvation, and hope.
These chronicles see those empty spaces in which the migrant suffers, makes camp, and readjusts. It is easy to foresee the determinism and/or the causes of displacement. These chronicles activate the psychological sequences of the being that refutes both final and initial geographies. They are shadows, onslaughts, foul winds, bridges that run from Venezuela to other parcels of Latin America. A perennial dialogue of the man who escapes from himself but longs for the objectivism of an order, an encounter with that which is his own, the inner story of other common stories, analogized so as to find a much more authentic poetics of the unapprehendable. – Miladis Hernández Acosta
Roberto Onell H.: Voz en camino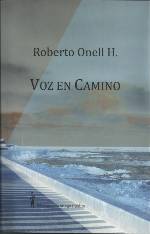 Poems about the desire for encounters and the journeys toward them, work with anecdotes, and the confirmation of Roberto Onell H. in the practice of poetry.
Marcelo Rioseco: Olivia en los suburbios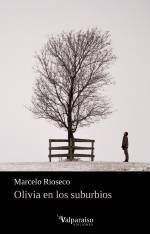 In Olivia en los suburbios, Rioseco succeeds as few have in creating an atmosphere of dissolution consistent with the current age of disillusion: things that come and go, glances lost in the park, dates never kept, memories of times past that will not come back. More than a mere chronicle of nostalgia, we have here the temperature of a sensibility that refuses to let itself be dragged along by the emptiness of these split-up, anonymous streets, but that is also unwilling to be a mere testimony to the weariness of a society tired of itself. In this new book, Rioseco puts forth the need to be able to speak that limit drawn for us by the vertigo of defeat: that vertigo that, if it goes unsaid, does not exist, but that the poet, in spite of everything, fathoms for us, such that we might lend our ear to that which is escaping between the fingers of our own precarity. – Ismael Gavilán
Sergio Rodríguez Saavedra: Días como peces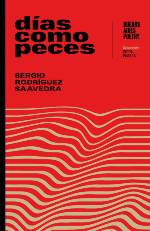 Sergio Rodríguez Saavedra manages to delve into this "but" of contemporary experience. His poetry of resistance: "an open space / full of borders," a sea among transnational licenses or a remote village with exploitation and consumption. He makes his existence feel like the "shadow of the fish in the light of the water," and he engages with softness, letting himself become the shore, the waves, the reed, and the prey. The voice restarts at each turn, and the whirlpool takes place inside the reader who goes through these compressed structures that mark themselves like a stone falling on the surface of the water. – Enrique Winter
Ilan Stavans: Popol Vuh: A Retelling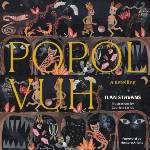 Cosmic in scope and yet intimately human, the Popol Vuh offers invaluable insight into the Maya way of life before being decimated by colonization—their code of ethics, their views on death and the afterlife, and their devotion to passion, courage, and the natural world. It tells the story of how the world was created in a series of rehearsals that included wooden dummies, demi-gods, and eventually humans. It describes the underworld, Xibalba—a place as harrowing as Dante's hell—and relates the legend of the ultimate king, who, in the face of tragedy, became a spirit that accompanies his people in their struggle for survival.
Translations by Jenna Tang